BRAND BOOTCAMP FOR SOLO ENTREPRENEURS

Learn everything you need to know about building an irresistible brand to rev up your business with this DIY bootcamp! Get it all for just $197!
Hey go-getter, I know you're busy. Like, crazy busy. You spend every day working "in" your business – answering emails, sending invoices, blogging, tweeting, working with customers – but you never seem to have any time to work "on" your business. What about that program you really wanted to launch … that never moved past brainstorm phase? What about all of those brilliant ideas you have sitting in a Google Doc … that you haven't looked at since 2012? And … don't forget that awesome vision you lined out earlier this year, yet you never seem to come anywhere close your revenue goals.
Why is this the right choice for you?

Let's say you were on a quest to get a rock-hard body that rivals an A-List celeb. You take barre classes (because Jessica Alba swears by them), you download everything by Tracy Anderson (umm… because Gwyneth's body is amazing), and you take every Zumba-variety dance class you can possibly find. But, your body doesn't change. In fact, you've only dropped one pound and your jeans even feel kinda tight. What gives? In order to really change your body, you need a PLAN. You need a killer workout routine that kicks your booty into shape and a nutritional plan that gets you clean.  Your business? It's exactly the same. You need an amazing plan to whip your brand into fighting shape.
That's why I created the Brand Bootcamp for Solo Entrepreneurs. In this self-guided and stress-free digital course, I'll put you through the paces to:
Get crystal clear on your brand and message – and the real reasons WHY you do what you do
Get to know your ideal customers so well, it'll feel like you're sweating it out in hot yoga together
Create a powerful, spine-tingling brand story that will have your ideal customers hanging on every word
Seduce your ideal customers with heart-pounding content
Put all of these moves into action to make your business a lean, mean, money-making machine with less stress, no wasted budget, and plenty of rewards
How it works
After you sign up, you'll be redirected to register for training site access and receive an email with follow-up instructions.
Upon logging into the training site, a welcome video explains step-by-step  how to best complete Bootcamp, how to download the Playbook and other goodies, and request access to the private Facebook group.
Then, I'll put you through your paces with 7 branding basics video modules chock full of  content, advice and insights to guide you step by step through building your own brand strategy. Simply watch each video and then complete the  activity in your Playbook – so you can apply what you're learning to your own business, right away.
What does each module include?
Oh so much goodness…check out the detailed regimen and see how Brand Bootcamp will whip your brand + messaging into tip top shape. This course will leave you with six-pack-esque brand strategy and yoga-worthy business flexibility. Promise.
And because I believe in rewarding you for hard work, you also get TWO BONUS REPORTS to help you ignite your new business or supercharge your existing one:
The Seven Deadly Sins of Branding: How to Avoid Eternal Stagnation
 How to Work With Consultants (A must-have to hire right and get what you pay for)
Who am I? Think of me like your badass (yet comforting & caring) brand trainer.
Thousands of business owners use my advice to boost their brand and clarify their story. I'm a recurring guest on MSNBC's Your Business show where I dish out clever advice to small businesses everywhere. And I wrote the book (literally) on Branding Basics for Small Business.  I am passionate about helping you showcase your unique strengths and story to the world so you can turn heads, get noticed and enjoy all your new adoring fans. And now I'm thrilled to offer you a killer regimen that will deliver real results. And, what's even better?  You can rock out the Brand Bootcamp in the comfort of your own office (exhilarating playlists highly recommended.) Or, you can work it in a coffee shop, on a sandy beach, or anywhere you like – at your own lightning fast or blissfully calm pace.
What Past Brand Bootcamp Graduates Have to Say:
| | |
| --- | --- |
| | "Working with Maria transformed my business!" ~ Andrea Rae, Alinga Bodywork |
| | "My time with Maria was without a doubt the best investment I have made in my business." ~ Tracy Larsen, No Makeup Required |
| | "Maria asks the right questions and constantly gets you to think about your brand and ideal audience to ensure every marketing move is a smart one." ~ Melody Biringer, CRAVE |
| | "Maria provided guidance, perspective, and rock-solid instructions for which steps would move my business to the next level. I've fallen in love with my business all over again!." ~ Leslie Irish Evans |
| | "I highly recommend this course. If you really want to get your branding done right, take the class and do the work, you will be glad you did. Working with Maria helps your brand go from tentative to stellar and you'll be inspired and encouraged as you go through the process." ~ Diane Easley, Life Transformation, DianeEasley.com |
| | "Take this bootcamp, even if you've done a dozen branding workshops and think you've got it down. Yeah, you are too busy, so am I; conversely, do you really want to run headlong into marketing your business without figuring out what you're all about? Yeah, I didn't think so either." ~ Ti Locke, Barking Rain Press |
| | "Maria is an engaging and energizing instructor who knows branding. With her guidance, we've developed a good elevator pitch and are tweaking our website to match our branding." ~ Katherine Hobbs, Principal, illuminate Market Research and Planning |
| | "This program is a must for any business. Maria shows you how to create cohesive and consistent marketing messages that will help you find and close more of your ideal prospects. Even if you think you already have a great brand strategy, you'll be amazed at how much better that strategy will be with the information you'll learn in this course." ~ Lynda Giddens, President & Founder, ACSL Retail Systems |
| | "Your formula is exceptionally planned and has helped in many ways to further define my goals. I am slowly re-branding my retail business and your formula will be very instrumental in the coming weeks as I prepare for the official relaunch. Thanks!" ~ Sha'Dona Brewer, Owner, Aqua83 Consulting |
C'mon…doesn't a crisp brand strategy sound like just the thing to whip your business into lean, mean, fighting shape? I thought so.
Just $197 for all this goodness + growth. Are you ready to make your brand irresistible?!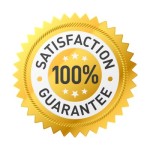 You're going to love this course. But if you don't, or find it's not what you wanted, I'd like to know. Simply email me at maria (at) red-slice.com within 48 hours of your purchase and I'll give you a complete refund. Seriously. No questions asked. (OK, I may ask "Why?" so I can make things better!)