MOMENTUM: Create a clear, vibrant brand that leaves your audience hanging on your every word!
From start to finish.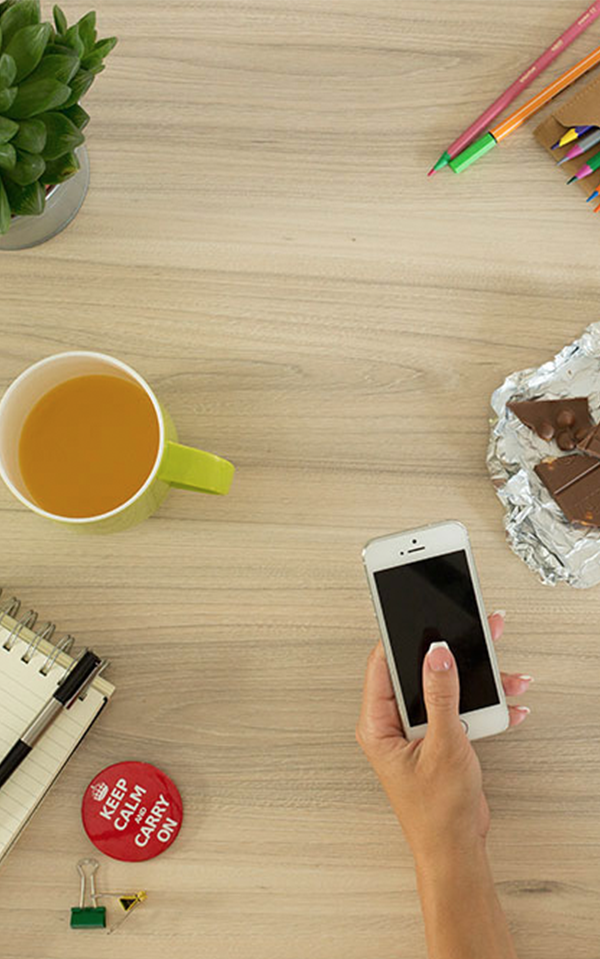 You're a smart and driven entrepreneur with an amazing idea.
Whether you dream of launching your own business or you're already up and running, you see potential everywhere. You're giddy with excitement just thinking of the possibilities.
The problem? Making that vision a reality. Most entrepreneurs love what they do, but haaaaatttte marketing it. Who has time to write witty email newsletters, post inspirational Instagram updates, book speaking engagements….not to mention update a website, create fabulous content and – oh, by the way – attract clients?!
---
You're overwhelmed. You're stuck. And you're annoyed when you see someone else running with a similar idea, especially since you know you could do it better.
Trust me: there is a brand and marketing genius inside you, bursting to get out.
All you need is MOMENTUM!
What is MOMENTUM?
MOMENTUM is a virtual, 6-month guided program
that teaches you everything you need to know to create a vibrant, influential brand.
With MOMENTUM, you'll make ideas and strategies a reality, all the way to the finish line.
You've got the passion, you just need focus and simplicity.
That's where I come in.
You'll learn how to create a solid brand strategy that makes marketing fun and attracts the exact customers you crave. I'll personally help you to find your niche, clarify your value and tackle your marketing to-do list.
I know what you're thinking: Why 6 months? Success is not an overnight achievement. A thriving business requires the right actions on a consistent basis. We'll tackle small (but impactful!) baby steps each week, allowing us to dive deep into key topics that fit your brand's specific needs.
Once you polish your ideas, define your strategy and start gathering speed, you'll be unstoppable!
---

MOMENTUM truly gives you a lot to think about and act on in a very short amount of time. Maria's gives you very specific topics, and finds a way to break them down into something manageable. The Facebook group was wonderful, as it was quite helpful to get feedback from everyone, including Maria. Really exceptional what Maria has put together, and I would highly recommend it—even if you're "established," this is great content to revisit!
– Nathan Agin, Videos in One Take

As I'm in the midst of working on the branding and messaging for my blog and entire "creative brand," even just Maria's "taster" of the MOMENTUM course was just the kick-start I needed! This was a game changer for me. I really appreciated her real-world advice on social media, how to avoid stretching yourself too thin and how to be consistent. Maria communicated with enthusiasm and without judgment. Thanks so much Maria and can't wait to learn more!
– Jody Yarborough, Jody Write Now

I needed a jumpstart and a point of focus for my marketing program. While I have a site, blog and social media presence, I felt like nothing was working together. Maria's MOMENTUM program helped me clarify purpose, streamline and focus and helped me past the "what now?" moment! I also loved the feedback from others – nothing quite like knowing you are not swimming the high seas alone! I now feel that I have a toolkit for staying clear and purposeful in my marketing strategies
– Katherine Henry, Designer/Owner, Arcadia Park Designs
---
During MOMENTUM, you'll learn how to…
Create a VIBRANT and ENGAGED audience that hangs on your every word.
Craft messaging that's so clear, spot-on and delicious, your spine tingles reading your own website (Yes, even if you say you're not a writer!)
Strip down your marketing plan for maximum oomph. You'll be more organized and productive, with more time for friends and family.
Confidently and succinctly talk about your business. No more feeling icky whenever someone asks, "So… what do you do?"
Cultivate creativity for endless content inspiration, plus how to fuel your motivation when you're so over it.
Tackle social media in a way that feels authentic, engaging and useful.
Invent, package and promote offerings that over-deliver, every time.
Market yourself at a price point attracts your dream customers. We'll squash the anxiety keeping you from asking for what you're really worth!
Master networking, forging authentic connections with people who will refer you business. Plus, I'll show you how to reach out to "superstars" you admire to champion your work– even if they have no idea who you are!
Gracefully set boundaries with clients, partners and others vying for your precious time.
Make self-care a priority, without the guilt. After all, your mind, body and soul are your most valuable business asset!
And this barely scratches the surface.
You crave an engaged audience. More ease and joy. Less stress and wasted effort. You'll start projects, but more importantly, finish them. Let MOMENTUM be the push that sets your greatness in motion.
MOMENTUM re-opens in October 2017
Join the Wait List and you'll be the first to know the juicy details.
---

Working with Maria was the kickstart I needed to help define my business ideas and give me the encouragement I needed to leave the practice of law and enter the world of entrepreneurship. I couldn't have done it without Maria's guidance, knowledge and enthusiasm.
– Rebecca Garland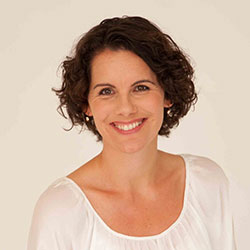 Maria, thanks so much for your wonderful mixture of passion and expertise in what you do. I now have a brand strategy that not only captures the heart of what I do but will also stand the test of time.
– Karen Ross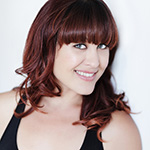 It's such a treat to observe Maria in action — she deftly coaxes clients out of their branding "safety zone," and into a brave new world of captivating language, clear-cut positioning, and compelling storytelling.
– Alexandra Franzen
---
How does MOMENTUM work?
MOMENTUM isn't just another virtual class. It's a guided program for busy entrepreneurs not only looking for the tools to build an incredible brand, but the accountability to get it done…from wherever you are.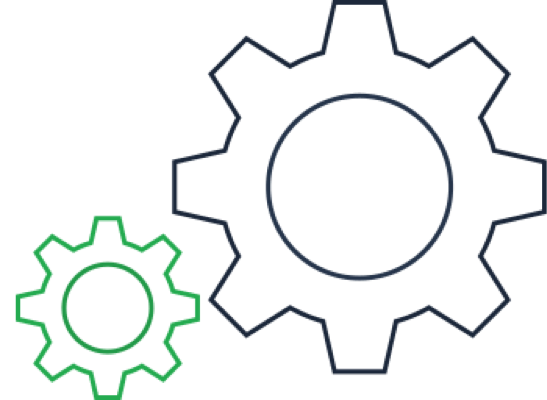 Weekly Accomplishments
Each week, you'll get a juicy, creative assignment via email that puts you one step closer to an irresistible brand. These aren't fluff activities– they're real-life tasks, skills and assets you can apply to your business immediately. Plan on budgeting one to two hours each week.
Motivating Monthly Connection Calls
We'll gather monthly by phone to answer any questions, feature an expert guest speaker and cheer one another on. If there is a specific topic the group wants to cover, I'll do my best to make it happen! Calls will be recorded for your convenience.
Quarterly GET IT DONE! Sessions
Need an extra kick to buckle down and crush it? You'll love these optional power working sessions, where we clear our calendars, sit our butts down and tackle one big activity we've been putting off. No email. No phones. Use this time to get caught up, batch your blog posts, update your website, or finally draft that email copy.

Incentives and Goodies
Throughout MOMENTUM, I'm offering prizes to keep you going! We're talking free books, tasty treats, valuable services and gift cards. MOMENTUM isn't just good for your brand, but a fun treat for you!
Exclusive Access to a Smart, Engaged Community
Conspire with your cohort at our Course Hub­–a private Facebook group. Here, you'll post assignments for feedback (not required), share progress, cheer each other on, and ask any questions. I'll check in weekly, but this group really is all about the community­– other super-smart, innovative entrepreneurs who understand your struggles and are full of insightful advice.
Personal Introductions to Gifted Masters
You know networking is important. That's why I'm offering MOMENTUM participants exclusive access to my curated, trusted network. So whether you want to master Facebook advertising, book more speaking engagements or better handle stress and overwhelm (or all of the above), I know the perfect person to hook you up with.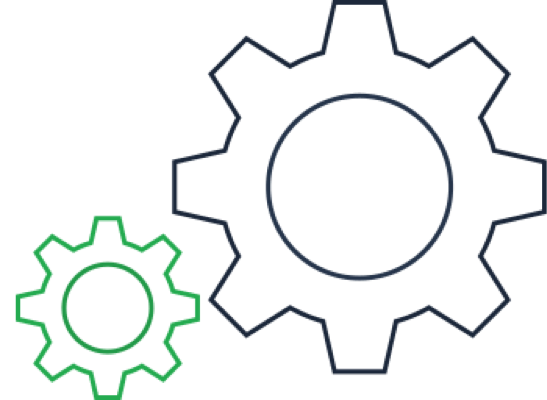 MOMENTUM re-opens in October 2017.
Join the Wait List and you'll be the first to know the juicy details.
---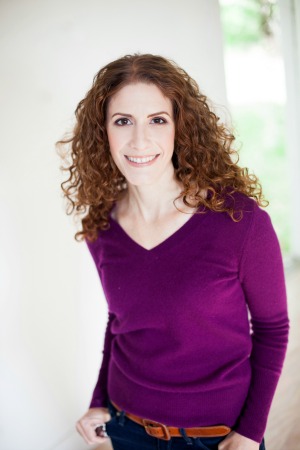 Meet your Coach for the Year!
Think of me as your brand-building muse. Seth Godin meets Tina Fey. Part marketing expert, part psychologist, and part savvy business coach.
Thousands of business owners have followed my advice to boost their brand and clarify their unique story. I'm a recurring guest on MSNBC's Your Business show and I dish out clever advice to small businesses everywhere through conference keynotes and columns in Entrepreneur.com and Huffington Post, among many other places. And I wrote the book (literally) on Branding Basics for Small Business. I am passionate about helping you showcase your unique strengths and story to the world so you can craft a plan, focus your efforts, delight your audience and get stuff done. And now I'm thrilled to offer you one year with me to break it down into fun, manageable and do-able actions.
---

I don't know how anyone could haphazardly do all this without the guidance you give and expect to have any success. You have cut my time in half (at minimum) to get my efforts going and easily saved me third of my budget had I tried to do this without your expertise.
— Laura Amendola, Financial Advisor and Creator of Wealth For Widows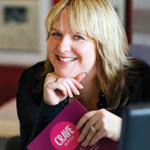 Maria asks the right questions and constantly gets you to think about your brand and ideal audience to ensure every marketing move you make is a smart one. Organized, honest and innovative, she encourages you to dream big while giving sound advice you can act on ASAP.
— Melody Biringer, Founder, CRAVE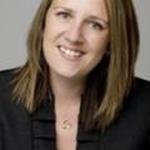 Being a solopreneur, I was able to get my business only so far before I needed some help with taking it to the next level. I'm so glad I chose Maria to help me get there. She is a pleasure to work with, very professional and seriously knows her stuff.
— Rebecca Michi, Sleep Specialist, Children's Sleep Specialist
---
MOMENTUM will re-open in October 2017.
Join the Wait List and you'll be the first to know the juicy details.