FOR SOLOPRENEURS
SLICE :: Brand Session For Solopreneurs
If you are currently an entrepreneur hatching a business plan or a  one/two person show looking to grow –  this one's for you.
The SLICE is a one-day branding, marketing + value-defining immersion, designed to help you answer two crucial, juicy questions: what do you offer that no one else can? And who needs what you've got to offer — like none other?
With those prompts as our launchpad, we'll work together to identify your irresistible story points, ideal customers, meaningful metrics and compelling pitch language. By the end of the day, you'll glimpse the soul of your business — and walk away with actionable strategies to deliver that spirit straight to your desired audience.
It's one-part private workshop + one-part business coaching + one-part story-shaping, with a couple of unexpected creative triggers (like a virtual Scavenger Hunt, for starters.)
You'll spend the day with me, in the gorgeous San Francisco Bay Area. Or, I'll beam over to you — virtually, that is (Skype is a miracle-worker.)
Wo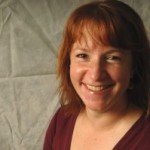 rking with Maria transformed my business. The process enabled me to break through my fears and  expand the concept of what is possible for my business. The result – Alinga went from a small hidden space to a modern wellness studio that embodies the Alinga brand in every way. I can't thank Maria enough!" —Andrea Rae, Owner, Alinga Bodywork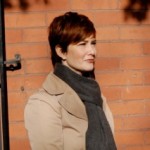 "I can't say enough good things about working with Maria. Her professionalism, expertise, and focus are second to none. The content and tone delivered were spot on and sounded like my company, not hers. Best part? She's also fun to work with. Worth every penny." – Elizabeth Noblitt, CEO, Shi Shi Putter
"My time with Maria was without a doubt the best investment I have made in my business.  The process from beginning to end was well organized and professional.  It was a step by step plan to organize my vision and marketing goals for the future.  Maria's expertise was invaluable as she helped me differentiate myself from my competitors, develop taglines, and organize my marketing plan. Within only one week of meeting with her I have seen positive results. I look forward to utilizing her talents in the future and will recommend her highly to other business owners."  – Tracy Larson, Founder and Editor, No Makeup Required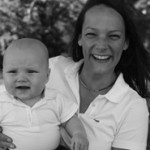 "In a word:  AMAZING.  After seeing how Maria clarified and articulated the pitch, message and value of the business I plan to launch, I can taste it, I am so thrilled that it's on paper and now I know I just have to make it happen.  She has taken me 80% of the way towards realizing my vision and now it's just about action!" – Rebecca Rodskog, Entrepreneur (business to be launched)
"Being a s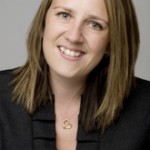 olopreneur, I was able to get my business only so far before I needed some help with taking it to the next level. I'm so glad I chose Red Slice to help me get there.  Maria is a pleasure to work with, very professional and seriously knows her stuff. We made not only short-term goals but also longer-term goals for my business, giving me a really thorough path for my business growth." – Rebecca Michi, Children's Sleep Specialist
"As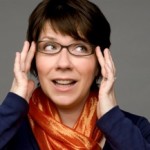 a solopreneur of six years, I had gazed into my own navel for so long I had lost all perspective on what message my business was sending out into the world. I was overwhelmed with the possible choices I could/should be making. I needed help. Maria provided guidance, perspective, and rock-solid instructions for which steps were needed to move my business to the next level. I've fallen in love with my business all over again! Hiring Maria was the best business decision I've ever made." – Leslie Irish Evans, Self Care Expert
Intrigued? Here's the SLICE sequence, from kickstart to final sweep:
: Prior to your SLICE retreat, you'll complete a Brand Juicer Playbook — 10 pages of prompts, prods and probing questions, designed to drill into the unique core elixir that informs how you look, talk and act in the marketplace. This Playbook helps me and anyone on my team perform focused research and competitive audits, prior to your retreat. (We want to show up swinging, with info that's relevant for you.)
: On the day of your SLICE retreat, we'll stride into action with a half-hour of Irresistible Presence 101 — high-speed circuit-training for your branding muscles. You'll (finally!) grasp the differences between your brand identity (hint: it's more than a logo!), marketing campaigns, public relations, advertising, social media + website strategies, and other buzzwords + platforms that can serve (and structure) your business.
: After that, we'll shift into three to four full hours of strategic coaching — we'll audit your current brand look, feel and messaging to uncover missed opportunities. Then we'll spiral closer to the soul of your business, and decide how to make it shine, in a way that resonates with your customers, clients or audience. We'll work towards profiling your ideal targets with precision, so you can focus your efforts, without boiling the ocean.
: Dont worry, we'll take a midday strategy break, to rest our brains — but your SLICE retreat is still in full effect. You'll have a juicy prompt to play with, and a series of online (and offline) Scavenger Hunt tasks to complete…you might be directed to a local vineyard to observe the lead sommelier's customer service + sales techniques. You might get sent off to your local Starbucks, to take notes of what the baristas say, offer + upsell. You might be prescribed an hour of modern art exposure, at your local gallery. It's a stealthy surprise — and it's all about getting your creative juices flowing in fresh directions. We want you to actively observe the way that powerful marketing creates emotional experiences that influence our decisions — and then bottle that energy + bring it home to your business.
: We'll re-join towards the end of the day for a Recap + Wrap session — this is the part where we get technical, logistical, and tactical. We'll outline 3 high-priority marketing initiatives, 3 delicious content themes for your blog or newsletter, 3 compelling storylines to pitch to media outlets and 3 next-steps to boost your business.
: Within a week, you'll be handed audio files of our session* + a star-packed Marketing Resource Kit, personalized with recommended pros (from graphic designers to coders to copywriters, and beyond) that you oughta connect with, to continue your upward trajectory. Campaign templates, branding tips, impactful articles, and measurement tools – it's all inside, for your reading pleasure.
: Within a week: you'll also receive your own SLICE Brandscape Summary Report with everything from the Recap + Wrap session, marketing recommendations and next steps, all synthesized + spelled out in (delightfully) plain English. This report will also include 3 pieces of clarifying brand copy: an elevator pitch, company description + mission statement…along with a handful of tagline options and any other golden messaging nuggets we come up with.
: Need a few minutes on the phone, to recap and bounce-back? You've got one  hour of follow-up coaching, to use within 14 days of your retreat.
: And then…you take the juice, and keep it flowing. You'll know what to do.
If committing to a painstakingly slow, yearlong brand development process makes your heart sink, The SLICE is a swift + high-impact alternative.
All the right questions. No wasted efforts.
Cost of The SLICE strategic retreat: $2800.
3 payment installment plan is available, so let's chat.
*Audio files only for phone/Skype consults
To schedule your SLICE, drop your information into the snappy form, below.