Want to play with me? Perfect!
Here are some ways I can help you be brilliant and amplify your business, brand or message: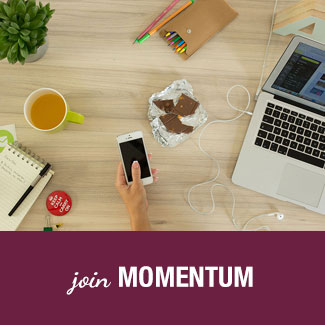 Want to spend a year with me to master your marketing, build your brand, and save your sanity, step by step?
MOMENTUM is an action-focused guided program for busy entrepreneurs, authors, coaches or consultants.
Starts 9/5/16. Only 100 spots available! Learn more…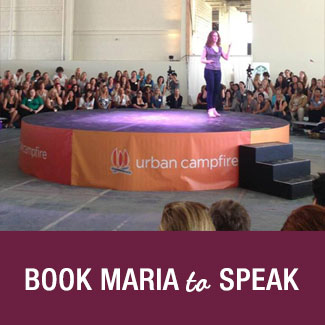 Want me live and in-person? I adore delighting audiences of any size, so bring me to your next team offsite, company strategy session, chapter meeting or epic conference. Combining wit and wisdom, I deliver practical, yet dynamic content in workshops and keynotes that people can use right now. Check out some nice things people have said about me and view my video reel just to ensure I won't bore your crowd.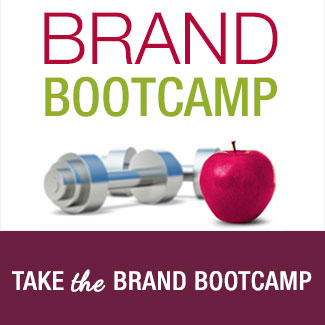 Are you a solopreneur or indie business ready to take your business to the next level and gain clarity, focus and confidence in all your marketing and messaging moves? Don't miss this self-guided and stress-free digital course that offers powerful tips on messaging, differentiation, content development – even pitching the media and working effectively with freelancers. Learn more…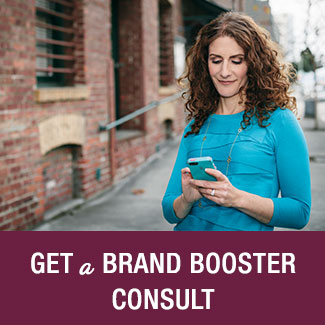 Want a tempting taster shot of brilliance to get clear and creative on your brand and message? This time is YOURS to tackle whatever is holding you back from your next brilliant move. In 90 minutes, we'll spot-treat what's working (and what's not), sanity-check your plan and even brainstorm juicy ideas for your next offering, website, book, or…? Learn more…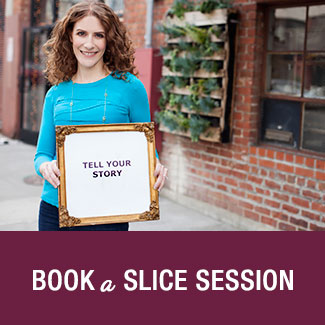 Longing for a soul-searching, in-depth immersion into your brand, marketing and messaging? The SLICE is my signature consulting package. We'll build your brand strategy and slice straight to the juiciest, most salient points to attract the right clients + customers. There's one for startups/SMB's and one for solopreneurs. Learn more…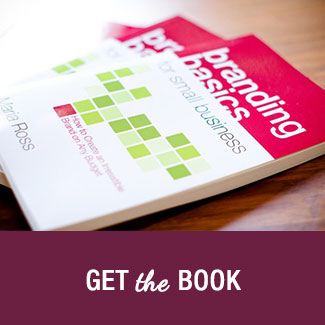 Want to build an irresistible brand on any budget? Let me show you how. Check out my book, Branding Basics for Small Business, 2nd Edition, which MarketingSherpa called "…a roadmap leading small businesses and entrepreneurs in the right direction."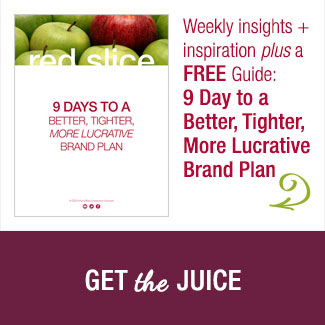 Come join your fellow rockstars, entrepreneurs and changemakers on the Red Slice Nation email list and don't miss weekly insights, sparkling interviews and practical inspiration to boost your brand – and your brain. Plus, exclusive offers, programs and events available only to subscribers.
Got a special request not listed above? I'll see what I can do…please send me a message. And please review all my policies in detail.
Just a few kind raves if you're on the fence (need more?)

Working with Maria was the kickstart I needed to help define my business ideas and give me the encouragement I needed to leave the practice of law and enter the world of entrepreneurship. I now have a luxury women's fitness and wellness retreat business that I love, combining my passion for travel with bringing together groups of women to help inspire them to take care of their minds, bodies and spirits. I couldn't have done it without Maria's guidance, knowledge and enthusiasm. Worth every penny!
— Rebecca Garland, Founder, Fit and Fly Girl

Maria's Brand Bootcamp was the perfect first step for my new business. I loved working through the chapters at my own pace – as fast as I could go. Maria's explanations and worksheets did more than help me write my company's key messages and define my ideal clients. The Bootcamp helped me express what makes me different, which happens to be exactly what drives me as an entrepreneur. I came away from the Bootcamp focused, articulate, and completely amped.
— Larissa Vidal, Insight Financial Planning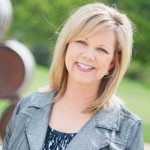 We brought Maria in to our team offsite to inspire us to think about our brand in a fresh new way. We want to keep the brand personality that makes us special as we scale and grow – no small task. Her insights, exercises and engaging style got everyone fired up about how we can better live out our brand and values in every area of the organization. Maria is a great facilitator and she deftly got our diverse group talking and contributing. Her session motivated us so much, we're bringing her back to help us define, articulate and share the brand internally so everyone understands what role they play and we don't lose that "tribal knowledge." I'd highly recommend any start-up or fast-growth company engage with Maria to ensure they retain their "DNA" as they grow.
— Sherry Lowe, VP Corporate Marketing, Splunk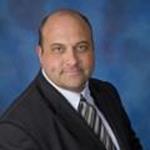 Maria helped us get to our core strategic conversations in a very effective Brand Workshop that kicked off our relationship. This was a key first step in a very successful rebranding of our leading solutions. With her assistance, this new brand voice and look has helped us change the way we talk – internally and externally – and will help us achieve our ambitious corporate vision and goals.
— Jade Bourelle, CEO, Talemetry
Wanna see more clients + raves, click here.