I work with small-to-medium-sized businesses, start-ups, and solopreneurs like coaches, consultants, authors, and public speakers who want to create a distinctive, irresistible brand.
If you're struggling with…
– Slow or inconsistent sales. Not enough income.
– Overwhelm. Stress. Way too many balls in the air.
– Feeling like your brand is invisible, boring, unoriginal, and forgettable.
– Indecisiveness. Second-guessing. Lack of clarity about where your business is going or what it should be saying. Confusion about where you should focus your time, energy, and resources.
– A desire to re-align, re-brand and re-message so you can efficiently attract a new audience and market.
… I can help.
Here's how we can work together…
Speaking
Group or Individual Coaching
DIY Digital Courses
Consulting
Want a taste of my approach, style and advice?
Got a special request not listed above? Please send me a message. And please review all my policies in detail.
Just a few kind raves if you're on the fence (need more?)

Working with Maria was the kickstart I needed to help define my business ideas and give me the encouragement I needed to leave the practice of law and enter the world of entrepreneurship. I now have a luxury women's fitness and wellness retreat business that I love, combining my passion for travel with bringing together groups of women to help inspire them to take care of their minds, bodies and spirits. I couldn't have done it without Maria's guidance, knowledge and enthusiasm. Worth every penny!
— Rebecca Garland, Founder, Fit and Fly Girl

Maria's Brand Bootcamp was the perfect first step for my new business. I loved working through the chapters at my own pace – as fast as I could go. Maria's explanations and worksheets did more than help me write my company's key messages and define my ideal clients. The Bootcamp helped me express what makes me different, which happens to be exactly what drives me as an entrepreneur. I came away from the Bootcamp focused, articulate, and completely amped.
— Larissa Vidal, Insight Financial Planning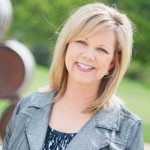 We brought Maria in to our team offsite to inspire us to think about our brand in a fresh new way. We want to keep the brand personality that makes us special as we scale and grow – no small task. Her insights, exercises and engaging style got everyone fired up about how we can better live out our brand and values in every area of the organization. Maria is a great facilitator and she deftly got our diverse group talking and contributing. Her session motivated us so much, we're bringing her back to help us define, articulate and share the brand internally so everyone understands what role they play and we don't lose that "tribal knowledge." I'd highly recommend any start-up or fast-growth company engage with Maria to ensure they retain their "DNA" as they grow.
— Sherry Lowe, VP Corporate Marketing, Splunk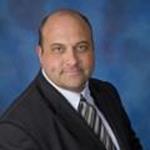 Maria helped us get to our core strategic conversations in a very effective Brand Workshop that kicked off our relationship. This was a key first step in a very successful rebranding of our leading solutions. With her assistance, this new brand voice and look has helped us change the way we talk – internally and externally – and will help us achieve our ambitious corporate vision and goals.
— Jade Bourelle, CEO, Talemetry
Wanna see more clients + raves, click here.