So glad you're here to get your brand in tip top shape, focus your efforts, clarify your story and confidently make all the right marketing moves.
To get started, enter the password BrandBootcamp to watch the video below.
Feel free to peruse the site. The right sidebar contains useful info, including your Bootcamp Exercise Packet, your free bonus reports, and a link to request access to the Private Facebook Mentoring Page, Red Slice Brand Bootcamp. Once you are approved to join, you can share resources, pose questions and find ideas from others just like you on this journey.
You will also see links in the sidebar with all the Modules – please do them in order as each one builds on the next. Each module contains:
Training video
Full transcript for download
Corresponding exercises to complete afterwards in your Exercise Packet
Feedback form (if you want to share your thoughts along the way about that particular module)
To view the video at Full Screen, please click the button in the lower right of your video player: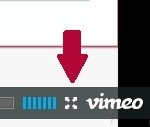 Thanks again for being here, and if you have any questions or issues, please shoot me an email at bootcamp@red-slice.com
Now get to work!
Cheers,