Branding Basics for Small Business Book
SECOND EDITION ARRIVES APRIL 1, 2014! GET ALL YOUR LAUNCH WEEK GOODIES!
Branding Basics for Small Business: How to Create an Irresistible Brand on Any Budget
By Maria Ross
| | | |
| --- | --- | --- |
| | Coming soon! | Coming soon! |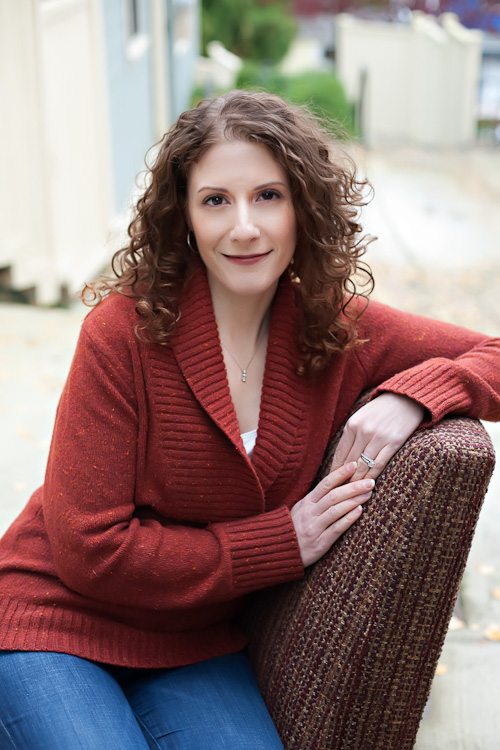 Praise for Branding Basics for Small Business:
Maria Ross makes it clear that branding isn't just for big companies, rich companies, or consumer companies. It's for your company. In a single readable volume, she shows you how to separate yourself from the pack and win.

— Marty Neumeier
Author of The Brand Gap, Zag, and Metaskills: Five Talents for the Robotic Age
Match your authentic purpose with the courage to serve only the right customer (not any customer). That's the essence of a successful business you will fall in love with. Maria's book is the recipe for getting there. Dig in!

— Mike Michalowicz
Author of The Toilet Paper Entrepreneur, The Pumpkin Plan, and Profit First
Creating content that captivates customers, differentiates your organization and drives sales is vital today. But the first step is getting crystal-clear on your brand strategy. Before you dive into the tactics to produce random acts of content, read this book!

— Ann Handley
Chief Content Officer of MarketingProfs
Co-author of Content Rules: How to Create Killer Blogs, Podcasts, Videos, Ebooks (and More) that Engage Customers and Ignite Your Business
Maria Ross cuts through the fluff and explains why strong brands are built on customers' experiences and not on huge advertising budgets. Complete with real examples from top companies, this book is a roadmap leading small businesses and entrepreneurs in the right direction.

— Adam Sutton
MarketingSherpa.com
(This book) is a wise and recommended read, not to be missed by any small business.

— Midwest Book Review
Such a wide and clear scope on what makes successful brands so—successful. Great coverage. And great inspiration to be true to your values and think big.

— Danielle LaPorte
Author of The Fire Starter Sessions: A Soulful + Practical Guide to Creating Success on Your Own Terms and The Desire Map
Any organization looking to be more successful and get to the next level will benefit from the smart insights and fascinating, real-world stories in this book. Building a brand isn't easy, nor is managing an existing brand's reputation—especially in this time of online reviews and social media wildfire. Whether you're trying to figure out what a brand is, thinking about rebranding, or ready to blast your brand full speed ahead, Maria cuts to the chase and tells you everything you need to know. This is invaluable for everyone, especially organizations with limited time and resources that need results–fast.

— Whitney Keyes
Professor of strategic communications and global reputation management, Seattle University, Author of Propel: Five Ways to Amp Up Your Marketing and Accelerate Business
As someone who has worked with thousands of small businesses, I have seen the lack of a clear, focused brand strategy cause people to waste time, energy, money, and to flounder in the marketplace. Never fear, Maria breaks down branding so that anyone with a business, or who is thinking of launching a business, can understand why an investment in branding is make or break for creating a thriving business. Don't launch without it!

— Beth Schoenfeldt
Founder & CEO, FundedBuy
With Branding Basics for Small Business, Maria Ross offers a clear + compelling definition of what a "brand" really is: Your company's reputation, personality, and reason for being—all rolled into one package. If your "package" is less than phenomenal — or long overdue for a re-boot — this book is a little treasure. Dive in.

— Alexandra Franzen
Writer, Workshop Leader and Author of 50 Ways to Say You're Awesome
So many small businesses and entrepreneurs are intimidated and overwhelmed by the concept of branding. What is it? Where do I start? What does it even mean? Maria Ross breaks down branding into easy, doable steps and her writing is engaging, fun and jargon-free. This is a must-read for anybody who's struggling with who to market to and how to reach them.

— Sarah Von Bargen
Blogger, Writer and Internet-Awesome-ifier sarahvonbargen.com
Media Kit:
Coming soon!
Select Press Coverage:
Book Review: About.com Online Business Column with Bryan Haines, December 19, 2011
A Virtual Perception Podcast: Branding Basics with Author Maria Ross, February 2, 2011
My Edmonds News: Smart Marketing: Three Ways to Create Your Perfect Message, February 1, 2011
Matt on Marketing: My Favorite Sales & Marketing Books for 2010, December 16, 2010
Cool Marketing Stuff, A Concise Guide For Effective Branding (review), December 16, 2010
She Writes, Five Questions for…Maria Ross, September 27, 2010
Shoestring Venture, September 2010
Big Girl Branding, Maria Ross, Branding Basics, and Tattoos for Loyalty, September 2010
SBA Radio: Branding Tips for Any Budget, July 29, 2010
MarketingProfs.com: Shattering 5 Branding Myths, July 27, 2010
Seattle Woman Magazine: Inspiring Business Books, July/August Issue 2010
Upstart Snart Radio: New Book Plus 5 Branding Myths…Shattered!
Change Starts at Home: New Book by Maria Ross, July 18th, 2010
Women Entrepreneur Radio: Secrets to Success: Branding and Entrepreneurship, July 7, 2010
One Smart Cookie, June 15, 2010, 4 Reasons you Must Read Branding Basics for Small Business
Seattle PI , June 9, 2010
CRAVE Crush, June 8, 2010
Small Hands, Big Ideas, June 8, 2010
Seattle 2.0: Q&A with Author Maria Ross, June 4, 2010
Bookviews: Alan Caruba's June Picks, June 2010
Seattle PI: May 30, 2010
Smart Book Review: May 14, 2010
Press Releases:
PRESS RELEASE: Obama Small Business Bill Spotlights Critical Economic Segment – But How to Help Small Businesses Succeed? July 28, 2010
PRESS RELEASE: Branding Basics Launch, June 1, 2010
Send a message for all Press Inquiries.