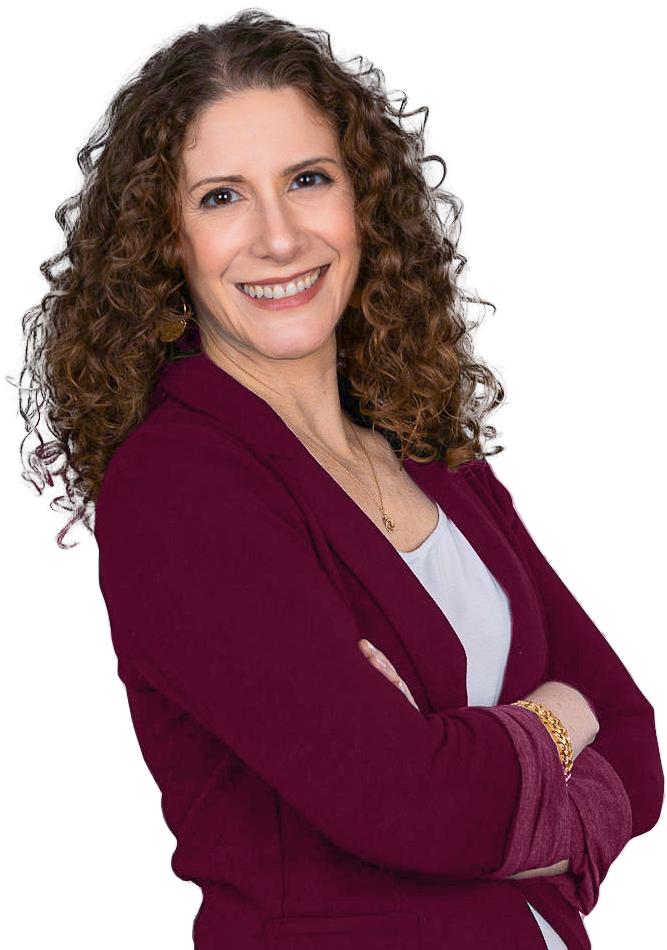 ACHIEVE RADICAL SUCCESS THROUGH Empathy.
I help good companies become great by connecting people, purpose, AND profit.
Let's get started
Now is the time
The current market is not merely asking, but requiring that you adapt and evolve.
You need visionary and compassionate leaders. You need a high-performing and empathetic culture. You need an influential and uplifting brand.
Gone are the days of cutthroat C-level execs and merciless mass-layoffs. Today, customers, stakeholders, and employees alike expect your company to value and model empathy.
Fortunately, winning leaders and organizations can be compassionate and competitive, ambitious and empathetic. Cultivating empathy helps you create more innovation, happier stakeholders, and lucrative bottom-line results.
Cash flow, creativity, and compassion are not mutually exclusive.
Empathy is the new foundational standard, not a fluffy afterthought.
#1
Empathy is #1 for "new product innovation success."
Nielsen
87%
of CEOs agree the company's financial performance is tied to empathy.
Businessolver
92%
of team members would be more likely to stay with their company if business leaders empathized with their needs.
Businessolver
2x
Emotional connection is TWICE as valuable as customer satisfaction.
Harvard Business Review
Improve your empathy in your business or brand now and for the long-term.
My clients learn to imbue their work with compassion to create strong leaders, thriving cultures, and winning brands.
Are you ready to see how high your organization can climb when it's supercharged by empathy? And how your people can engage and perform beyond your wildest expectations?

---
Maria brings nearly 30 years of empathy-led leadership, business, and brand expertise. She has been a trusted advisor to hundreds of companies and brands, including massive global corporations, pioneering startups, and heart-centered nonprofits.
In her engaging workshops and mindset-shifting presentations she offers actionable strategies to amplify impact, and explains how compassionate business tactics will transform organizations from the inside out.
Maria can help if…
You want to cultivate integrity in your leadership, business, culture, and brand.
You want to create a business that makes a significant difference in the world.
You want to craft empathetic brand stories to better engage and connect.
You want to leverage your compassionate culture to attract and retain top talent.
You want to make the world a better place while still turning a healthy profit.
Maria and I partnered on a global webinar on empathy. She was an incredible partner during every step of the process from the design of the session to the promotion to the actual webinar. She is proactive, brings data and stories to the audience, and is a terrific conversationalist. I highly recommend her for events and conferences – especially given the relevance of her content today.
Maria is both a fabulous speaker and subject matter expert on empathy in the workplace. Her style and enthusiasm kept the audience super engaged. Plus Maria shared ideas that could be implemented immediately. Thank you again, Maria. We enjoyed working with you! 
Maria is an engaging, inspiring speaker who brings all of her knowledge, life experience, and delightful personality to her speaking engagements. Over the course of our 3-day retreat, Maria's presentation was the favorite of the group! She helped the group understand the business case for empathy and provided practical tools and strategies for strengthening empathy in the workplace.
Maria was our Keynote speaker at Sales Kickoff when I was at Lever. It is no small task to tackle a topic like empathy in front of over 100 sales and support folks. I could not have asked for a more engaging and relevant presentation. Having reps come up after the presentation to share their stories and gratitude for the session is more than I could have asked for.
Maria is a great facilitator and she deftly got our diverse group talking and contributing. I'd highly recommend any start-up or fast-growth company engage with Maria to ensure they retain their "DNA" as they grow.
Conversations with leaders, changemakers, and those who challenge the status quo.
The Empathy Edge Podcast
---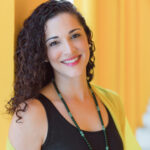 People often confuse empathy and kindness so I spend many a keynote or leadership training session debunking the myths of empathy. My guest today, Marly Q Casanova, or Marly Q as she is known,  is "Miami's Top Kindness Influencer" whose talks and events have inspired thousands of people of all ages to be more kind to themselves, each other, and the world since 2010.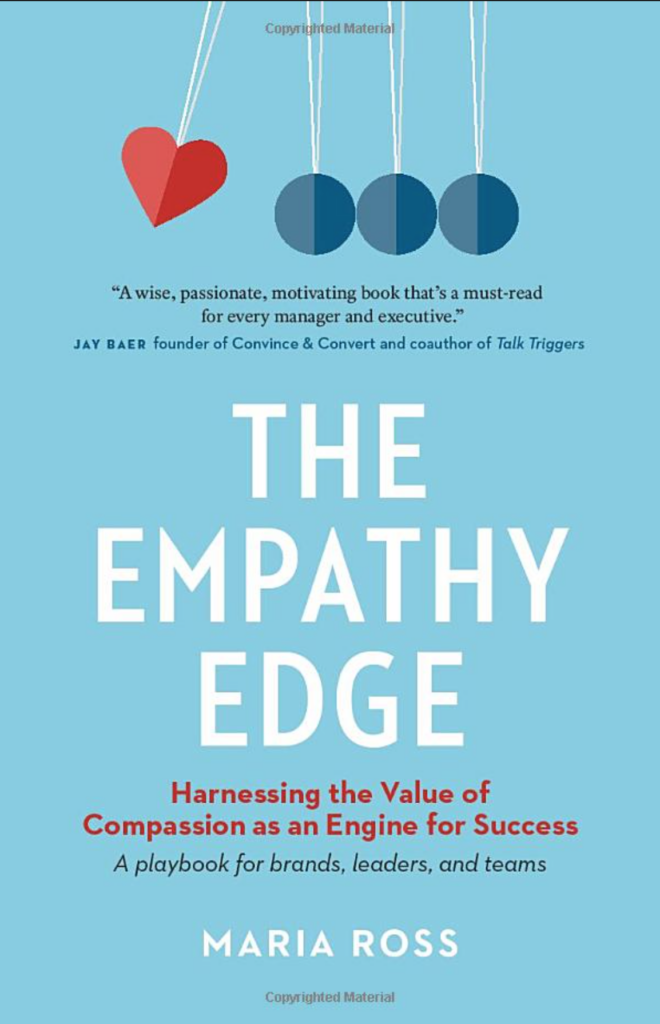 The Empathy Edge Book
harnessing the value of compassion as an engine for success
Through Maria's research, case studies, and practical advice you'll discover how active compassion and cultivating an empathetic mindset can help you and your brand succeed.
Expert Insights from Maria
The dog days of summer have never been felt more acutely on our planet than the past few months. Record scorching temps, wildfires. And I'm hearing data that many companies are still not actively treating climate change as a business threat. Sigh. Seriously?! Not to mention the sizzling hot economic buying power of women. Taylor…

Recently, I learned (another) leadership lesson from my parenting journey: Are you trying to control or connect? My defiant son is learning to navigate who he is in the world, apart from Mom and Dad (if I dare slip up and say, Mommy, he is quick to correct!). You can imagine the arguments, stress, exhaustion…

Recently, Delta CEO Ed Bastian talked to BusinessInsider about the real reason there is tension around the return to office (RTO). So simple. So ignored. Your employees' work and life patterns have been forever changed. Employees crave flexibility. They are not going back unless it works for them. The Pandemic showed knowledge workers that it's…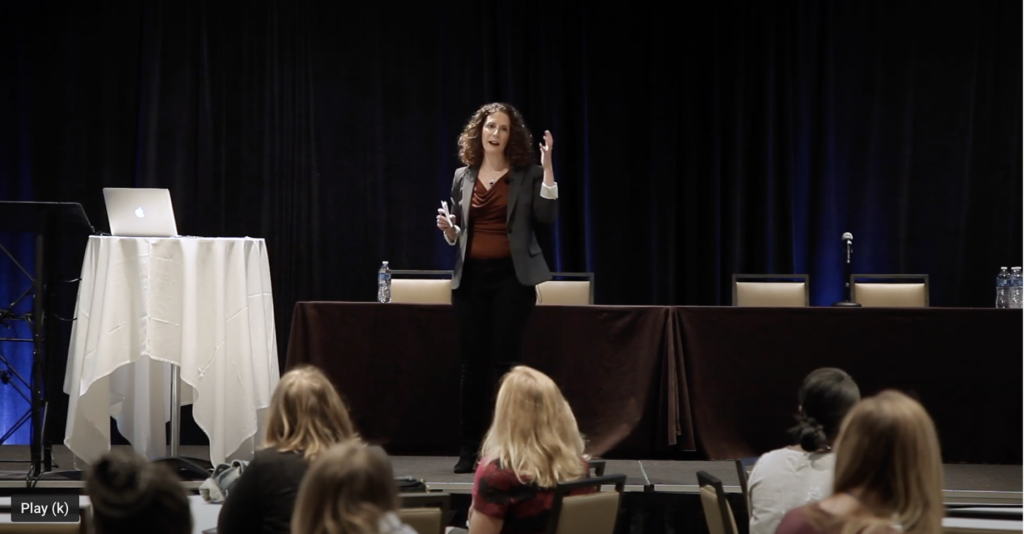 Ready to join the revolution?
Find out how empathetic your brand is RIGHT NOW, and join our newsletter to start shifting your perspective and transforming your impact.