Praise
I've worked in the realm of marketing, branding, communication, and business guidance for more than two decades.
In that time, I've done advising, consulting, executive coaching, and strategic planning for large companies plus hundreds of solopreneurs and smaller businesses, too.
All of my clients share one thing in common: a genuine desire to "do more good." Whether they run a technology startup, a software company, a one-person consulting firm, or a chain of pet supply stores, my clients want to serve, inform, inspire, improve people's lives, and leave the world in better shape than they found it.
Here are some blush-inducing testimonials from people who have worked with me—and here's a partial client list. If you're interested in becoming a new client, head over here. I'd love to hear from you!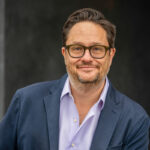 Maria and I partnered on a global webinar on empathy. She was an incredible partner during every step of the process from the design of the session to the promotion to the actual webinar. She is proactive, brings data and stories to the audience, and is a terrific conversationalist. I highly recommend her for events and conferences – especially given the relevance of her content today.
– Aaron Hurst, Founder, Imperative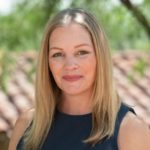 We needed to update and evolve our brand story and differentiators, and hired Red Slice to partner with us on this work. Maria "gets it" – her background in tech marketing, her proven methodology, and her high degree of empathy and ability to work with non-marketing stakeholders made our project a success. Maria and her team delivered a high-quality, scalable, and exciting brand platform that will help take our business to the next level.
— Gina Hortatsos, CMO, LogicGate

I couldn't be happier with the results of the time I spent with Maria. Beyond supporting my core intent of clarifying and simplifying my message, she went out of her way to help me with particular challenges I was experiencing. This hands on and consultative touch was appreciated and got me through some obstacles that had me blocked.
— Ryan Walter, Partner, Parrels Advisory

We worked with Maria on a SLICE session for my video marketing agency, Umault. She was able to understand what we struggled to communicate in a matter of minutes. She brings a ton of empathy to the engagement which made us feel heard, understood and appreciated. Her team wrote beautiful copy for our website and more importantly, gave us clarity when it comes to telling our story. You can tell Maria is an expert when working with her because she understands such nuanced issues. If you're stuck when it comes to telling your brand's story, you should work with Maria!
— Guy Bauer, Founder and Creative Director, Umault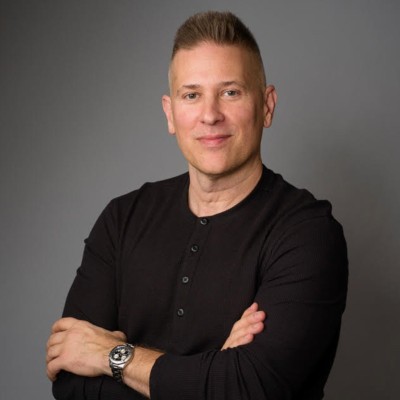 Maria is simply the best Brand and Messaging strategist I've ever worked with. She and her Red Slice team are a literal strike force to come in, move fast, and create a solid story foundation. Maria adapted to our fast pace, working with a cross-functional group of sales, marketing, demand generation, and executive leaders to help quickly establish GTM story, messaging and pillars. I cannot more highly recommend Maria's proprietary formula for helping multiple stakeholders get on the same page, with a unified, consistent message and story. She set me and my team up to succeed, to win, and laid the foundation we needed to head to market with a plan to reach customers, talk to investors, press and analysts. Plus, our team loved working with her. Her mark will be felt for years to come as Spire goes to market with the best story in the business. Hire Maria. If you don't, you will be behind the curve.
— Andy Jordan, Head of Brand Creative and Communication, Spire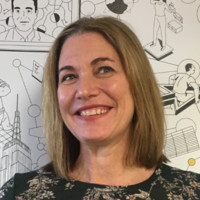 Maria managed our global brand project brilliantly against a tight timeline by tailoring her workshop process for our team/situation. She listened well and shaped the project to obtain a maximum amount of quality input from across our team of international exec stakeholders and customers, synthesize the findings, and moderate the key topics up for Debate during a 1-day in person workshop. The brandscape output has served as the base of our refreshed brand strategy and a full brand guidelines book.
— Aimee Stone Munsell, former Chief Marketing Officer, ContentSquare

We had a critical need to build a strong message around a new cloud service targeting Neo4j's global developer community. Maria's process allowed us to get input from a wide range of stakeholders in a really efficient way, and Maria was able to synthesize it into key messages and content elements which we leaned on heavily in our launch. Her personality and expertise make her a great facilitator and she was able to get the best inputs from our team, spotlight and work through areas of misalignment, etc.
— Lance Walter, Chief Marketing Office, Neo4j

Working with Maria was the kickstart I needed to help define my business ideas and give me the encouragement I needed to leave the practice of law and enter the world of entrepreneurship. I now have a luxury women's fitness and wellness retreat business that I love, combining my passion for travel with bringing together groups of women to help inspire them to take care of their minds, bodies and spirits. I couldn't have done it without Maria's guidance, knowledge and enthusiasm. Worth every penny!
— Rebecca Garland, Founder, The Curated Getaway and Fit and Fly Girl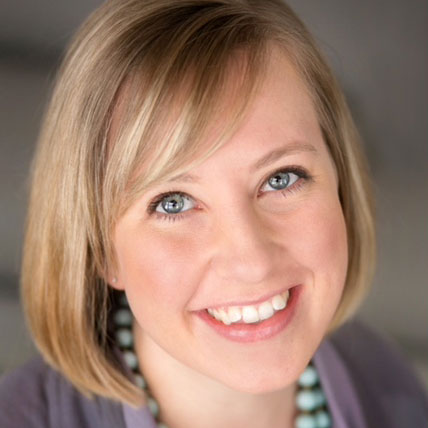 Maria is incredibly skilled at what she does, and her enthusiasm is contagious. I wasn't sure what to do with all my disconnected ideas but I left our session with a new sense of direction and focus, which is exactly what I hoped to achieve from our time together. I also feel more confident in launching my new business – an unexpected bonus! As a new solopreneur sometimes I feel like I'm making up everything as I go, and meeting with Maria helped me know that I'm on the right track.
— Miranda Johnson, Career Coach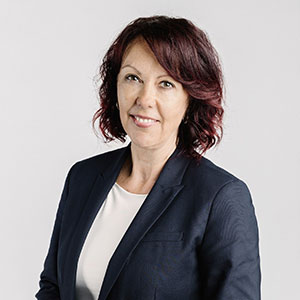 As an IT team, we realized we needed to create a clear internal brand story and value proposition for the strategic work our team delivers. Maria confidently brought our diverse team together to ask the right questions and align our thinking. We really enjoyed how efficiently and effectively she facilitated the process and helped us shape our story. We've already seen the positive impact this more strongly defined voice has had on our recruiting efforts and organizational visibility.
— Sylvie Veilleux, CIO, Dropbox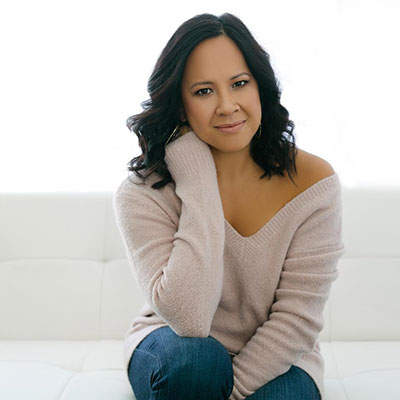 I had my business idea set and was ready to GO. When it comes to launching the right way, Maria is your gal. We too often think that "branding" is just a logo, but Maria helps you craft a foundation that informs everything you do. I'm not a fan of spending too much time mired in "strategy" but I put my trust in Maria's practical and efficient approach and was not disappointed! With the right strategy guiding us, we quickly built the right messaging, logo, visuals, website copy, and even marketing ideas. I'm able to explain my work in a clear, compelling way that engages my ideal clients. Creative, feisty and smart, Maria is my secret weapon, I've launched two businesses with her expertise…and maybe more in the future!
— Renee Metty, Founder, With Pause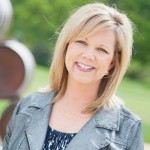 We brought Maria in to our team offsite to inspire us to think about our brand in a fresh new way. We want to keep the brand personality that makes us special as we scale and grow – no small task. Her insights, exercises and engaging style got everyone fired up about how we can better live out our brand and values in every area of the organization. Maria is a great facilitator and she deftly got our diverse group talking and contributing. Her session motivated us so much, we're bringing her back to help us define, articulate and share the brand internally so everyone understands what role they play and we don't lose that "tribal knowledge." I'd highly recommend any start-up or fast-growth company engage with Maria to ensure they retain their "DNA" as they grow.
— Sherry Lowe, CMO, Expanse, formerly VP Corporate Marketing, Splunk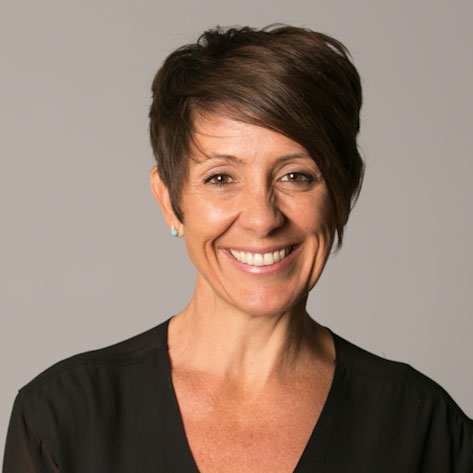 When you're in it, you can't see it. I'd been in it for 18 years before Maria helped me see it- she showed it to me. And in the short time of using the strategy and messaging from our session, I am more free, fierce and focused on what to offer, who to work with and how to talk about exactly what impact i'm having in the world. I've cut through the clutter and my client roster reflects that.
— Dia Bondi, Communications Catalyst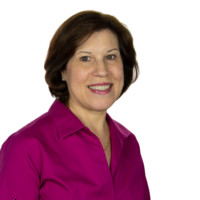 Maria is both a fabulous speaker and subject matter expert on empathy in the workplace. She recently presented a webinar for WellRight and her style and enthusiasm kept the audience super engaged. Plus Maria shared ideas that could be implemented immediately. Thank you again, Maria. We enjoyed working with you!
— Lynn Zimmerman, Vice President of Marketing, WellRight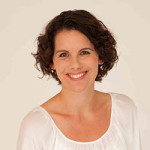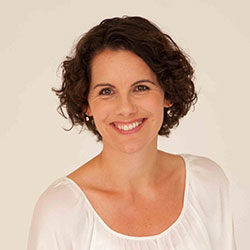 Maria, thanks so much for your wonderful mixture of passion and expertise in what you do. I now have a brand strategy that not only captures the heart of what I do but will also stand the test of time. I really appreciate how you've so fully dived in to really understand my business and what I do, and then cut right to what needs to be articulated and shared about it. It really means a lot to have someone so interested in my business and in creating a great brand strategy for it. Thank you!
— Karen Ross, Coach and Speaker, Start With You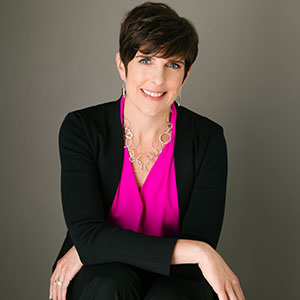 Working with Maria exceeded my expectations. I needed clarity and focus in articulating my new business venture and that is absolutely what Red Slice delivered. Maria challenged me in so many ways, including how to define which clients to target. I loved the collaborative yet structured process that made me slow down and think seriously about what I want. In a very efficient process, I was able to get out of my own head and hone in on just the right message – the copy was incredible. I am finally excited to launch my firm and put myself out there because I can communicate my value more clearly and confidently. I've already used my elevator pitch and it resonated with all the right people. Maria provides great next steps and I'm already implementing the recommendations. It has also prompted me to outsource other parts of developing my business so I can focus on what I do best!
— Kimberly Bohr, Founder and CEO, The Innovare Group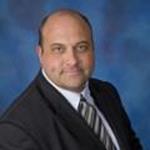 Maria helped us get to our core strategic conversations in a very effective Brand Workshop that kicked off our relationship. This was a key first step in a very successful rebranding of our leading solutions. With her assistance, this new brand voice and look has helped us change the way we talk – internally and externally – and will help us achieve our ambitious corporate vision and goals.
— Jade Bourelle, CEO, Talemetry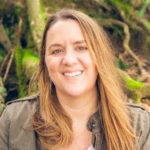 Maria helped me launch my brand from scratch and bring my vision to life. When she and I first met, my product was still gestating and so not only was she helping me translate a brand strategy into actual website visuals and marketing copy, she helped me tease out the vision itself and give it shape & form. I'm also super practical, so Maria led me through a rigorous process to build the right foundation, and then the other marketing pieces fell beautifully into place. Her support, tough love and sound advice led to a very pure image and voice for my company, that still resonates years after it was first created. I wouldn't have known where to start but Maria made things clear and easy. And her referral partners are rock stars in their respective fields. I'm so glad to have had her in my corner!
— Rachel Ford, Founder, Souldust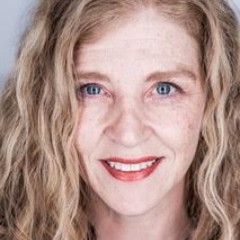 Maria was passionate and curious about the work we do, and became truly an ally through working with us. Maria was patient and paid close attention to details as we explored complex branding and marketing challenges. After the workshop, Maria integrated all the feedback and took the time to produce a final report with long term strategic recommendations and also materials which are ready to use immediately. At the end of the project overall, our team felt accomplished and clear with where we are headed next, thanks to Maria's expert help. We are very grateful to have worked with Maria and also know that we can turn to her for help in the future.
— Jane Finette, President and Founder, The Coaching Fellowship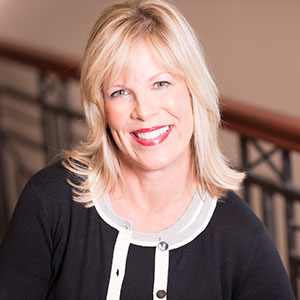 Stuck? Not sure where to start? Or do you just need a KICK start? I so enjoyed working with Maria Ross to launch GreekGab. Although I had a pretty clear vision of what I wanted to do, Maria challenged me with fresh ideas and support.
— Kirstin Wing, Owner and Consultant, GreekGab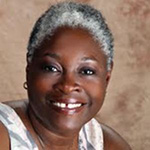 Maria took the randomly connected ideas I had about my brand and turned them into a cohesive product line that's the backbone of my business. Several times, her expert advice saved me making a poor choice that seemed right but would've been disastrous. And she has fabulously talented colleagues and resources to share. I was in excellent hands with Maria and you will be too.
— Dina Eisenberg, Founder & President, Kisima Enterprises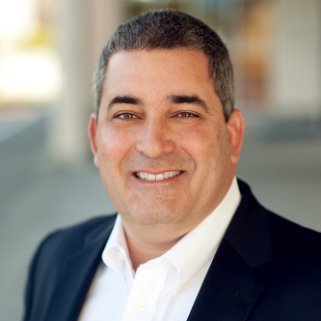 I not only enjoyed working with Maria, she delivered great results! I hired Maria to learn about me and my company and translate that into a cohesive branding message that was easy to understand and powerful. Two years later, we are still using not only the same message but the same exact words to great result. She's intuitive, creative, listens well, and more importantly translates you into something that is understandable and marketable.
— Jack Leary, Principal, Intersource LLC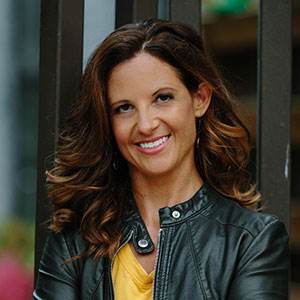 Maria's brand strategy session was just what I needed to get my brand's story straight. The thorough SLICE Playbook asked really important and clarifying questions that helped get my mental juices flowing. She and her team came prepared to our virtual brand strategy session with ideas to push me outside of my comfort zone (in a good way!). Then the Brandscape report came full of resources and next steps for me to get my brand out there. Maria is so communicative and her process made working with her a breath of fresh air.
— Emily Crookston, founder and writer, The Pocket PhD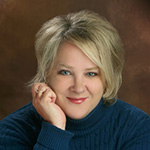 My time with Maria was without a doubt the best investment I have made in my business. The process from beginning to end was well organized and professional. It was a step by step plan to organize my vision and marketing goals for the future. Maria's expertise in marketing was invaluable as she helped me differentiate myself from my competitors, develop taglines, and organize my marketing plan. Within only one week of meeting with her I have seen positive results.
— Tracy Larson, No Makeup Required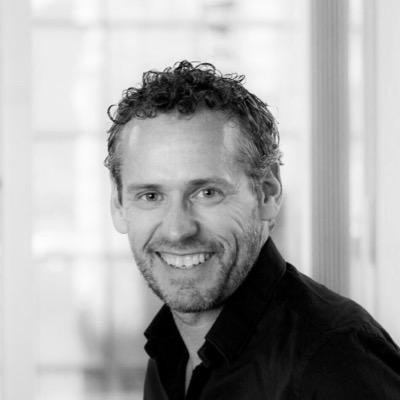 We had ambitious brand goals and Red Slice was our secret weapon for getting things done right. We wanted a brand to stand out and capitalize on our experience and value – with a more human, personal touch – and Red Slice delivered. With a rare blend of Right Brain and Left Brain thinking, Red Slice was efficient and focused, while also delivering fresh, creative ideas. Our internal launch energized our staff and the external launches helped us exceed our entire quarterly lead goals. Our web traffic is way up, our customer engagement across the entire sales cycle is better, and our brand promise is clear. More than a vendor, Red Slice was truly a partner that cared as much about our success as we did.
— James Thomas, CMO, Solium, former VP of Marketing, Talemetry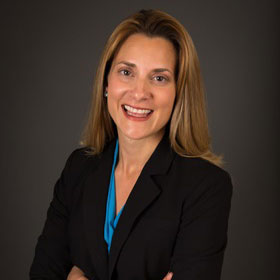 Maria's process and workshop were just what we need to swiftly lead our department to a strong, clear story that helps communicate our unique value and engage better with internal stakeholders. Our team is doing innovative work and we needed a brand message that reflected that for more buy-in and excitement. Maria was just the catalyst we needed to guide us in that process.
— Kimberly Tableman, former head of digital clinical trials, GlaxoSmithKline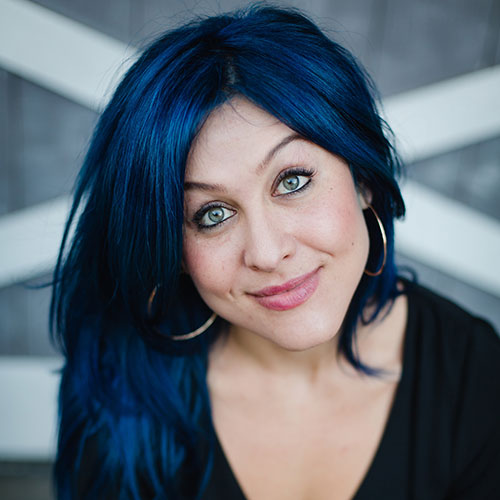 It's such a treat to observe Maria in action — she deftly coaxes clients out of their branding "safety zone," and into a brave new world of captivating language, clear-cut positioning, and compelling storytelling. Maria brings Fortune 500 insights to nascent start-ups, and infuses established companies with entrepreneurial vitality. As a member of Maria's battalion of copywriters, I always enjoy her crisp directives, swift-but-sensible deadlines, and sheer, unbridled enthusiasm. Am I stoked to be riding Maria's coattails? Heck. Yeah. Is she qualified to rebrand, reshape and revamp your business? See. Above.
— Alexandra Franzen, AlexandraFranzen.com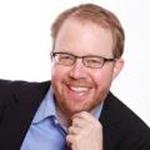 We loved how quickly we were able to discover our evolved brand. The one day session and pre-assignments were just what we needed with our hectic schedules. The brand was there within us, but we needed Maria's expertise and calm but engaged manner to unveil and shape it. The process energized the team and caused us to all improve our sales skills. Our business is up at least 20% since the session. I'm not sure where all the credit comes from, but good news is good news.
— David Bauer, Partner, Hemispheres Research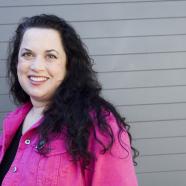 Maria has been a repeat speaker for BlogHer Conference, including a keynote speaker at this year's Pathfinder Day for highly aspirational social media leaders. Whether she's using her personal life experiences as the framework for a deep personal development conversation, or leading a tactical workshop on developing your personal brand, Maria delivers stellar content. And actionable content. We have had Maria speak on more than one occasion (which is rare…we feature 80% new speakers at every event, so repeat speakers are a rarity). And we would have her speak again!
— Elisa Camahort Page, Co-founder & Former COO, BlogHer, Inc.

Our Brand Booster Session was excellent! Thank you for your valuable insights around my next-steps. I don't know how anyone could haphazardly do all this without the guidance you give in your book and expect to have any success. You have cut my time in half (at minimum) to get my efforts going and easily saved me third of my budget had I tried to do this without your expertise.
— Laura Amendola, Financial Advisor and Creator of Wealthcare4Widows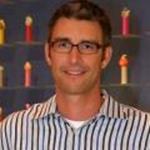 Maria's approach to branding is well-honed and most importantly, action-oriented. Her process to develop findings and recommendations for our brand strategy provided insights that were far greater than what we could have come up with on our own. The final recommendations from our workshop were focused and inspired, and will be key elements in our efforts to continuing to building a brand that is differentiated from our competitors, attracts customers, and delivers value to our shareholders.
— Steve Hartman, Former SVP Marketing, CubeSmart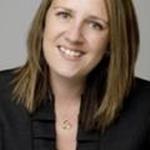 Being a solopreneur, I was able to get my business only so far before I needed some help with taking it to the next level. I'm so glad I chose Red Slice to help me get there. Maria is a pleasure to work with, very professional and seriously knows her stuff. We made not only short-term goals but also longer-term goals for my business, giving me a really thorough path for my business growth.
— Rebecca Michi, Sleep Specialist, Children's Sleep Specialist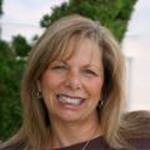 Maria facilitated a 3-hour beginner branding session for our yearly strategic planning meeting. We had over 30 diverse people with various perspectives and Maria was able to educate, captivate and delight them all. Her clear explanations, strong presentation style and interactive exercises had even our top executives rolling up their sleeves and gaining new insights into our customers' needs. We are now well-armed to craft a strong brand strategy and reach our business goals. Our CEO will not sit through any meeting he doesn't find value in – and he was engaged and attentive until the very end!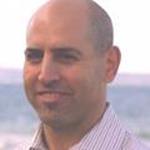 Maria gets it. We threw a huge, confusing value proposition at her and she methodically broke it down into a well-defined corporate message matrix that has proved to be effective in addressing our customer base and all its iterations. If your organization is struggling to convey its value to its audience(s), Red Slice is your firm.
— Rob Mathewson, Serial Entrepreneur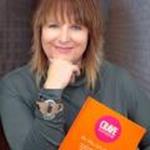 Maria has a way with words – and is my go-to creative brainstorming partner when I need to think about new ways to market my business. She asks the right questions and constantly gets you to think about your brand and ideal audience to ensure every marketing move you make is a smart one. Organized, honest and innovative, she encourages you to dream big while giving sound advice you can act on ASAP.
— Melody Biringer, Founder, Women in Tech Regatta and CRAVE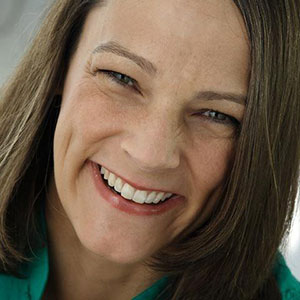 Working with Red Slice helped me to focus on what makes my company special. Maria helped me to really understand who my target client was, so I could better attract those people into my practice. She also worked with me on my key messages – from business plan to elevator speech to website content—clarifying the offerings and benefits so that my potential clients can easily see how I can help them. I am constantly complemented on my messaging— people say they "get it," which is often tough to get across in my industry.
— Rebecca Friese, Principal and Co-Founder, FLYN Consulting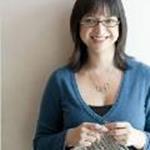 Maria gave our conference attendees concrete advice for not just developing a smarter branding plan, but for creating stronger, more cohesive business strategies. Her clear delivery and patient demeanor were invaluable! She makes a great addition to any speaking lineup.
— Erin Slonaker, Editor in Chief, Yarn Market News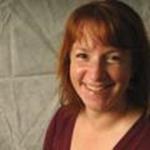 Working with Maria transformed my business. She taught me that clarity around your branding story is a critical component to success. The process with Maria enabled me to break through my fears and expand the concept of what is possible for my business. The result – Alinga went from a small hidden space to a modern wellness studio that embodies the Alinga brand in every way. I can't thank Maria enough!
— Andrea Rae, Owner, Alinga Sky
Working with marketing is not always easy for us 'creatives' but Maria Ross belongs to the group that is a joy to work with and a great resource. Her creative eye and strategic thinking makes her a force you want on your team. Her abilities to come up with unexpected solutions, new ways at looking at problems, while never losing sight of the business goals, are rare qualities.
— Isabelle Englund-Geiger, Chief Experience Officer, Benz Communications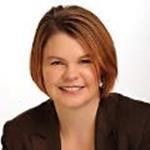 We engaged Maria to help our company firm up its messaging. We felt we had a strong foundation in our brand but were not communicating our values and services to our stakeholders in a meaningful way. Maria helped us think about our core messages and to draft language and marketing tools that resonate with our customers. Maria kept us on task and on budget and did a thorough job of bringing forward our key messages. Since implementing these tools, we have seen an increase in the quality of prospects coming through our website. We've also been better able to communicate our value proposition to current clients and stakeholders. Thanks, Maria, for your great work!
— Michelle Hayden Bomberger, Founder, Equinox Business Law

Maria's Brand Bootcamp was the perfect first step for my new business. I loved working through the chapters at my own pace – as fast as I could go. Maria's explanations and worksheets did more than help me write my company's key messages and define my ideal clients. The Bootcamp helped me express what makes me different, which happens to be exactly what drives me as an entrepreneur. I came away from the Bootcamp focused, articulate, and completely amped.
— Larissa Vidal, Insight Financial Planning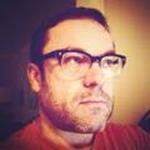 Maria has vision and passion for her work. She is willing to step up and try things that are innovative, and as a result often times put the companies she worked with ahead of the curve.
— Scott Lawrence, Creative Director & Interactive Strategist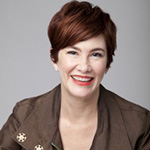 I can't say enough good things about working with Maria & her team. Her professionalism, expertise, and focus are second to none. The brand messaging content and tone delivered were spot on and sounded like my company, not hers. Best part? She's also fun to work with. Worth every penny.
— Elizabeth Noblitt