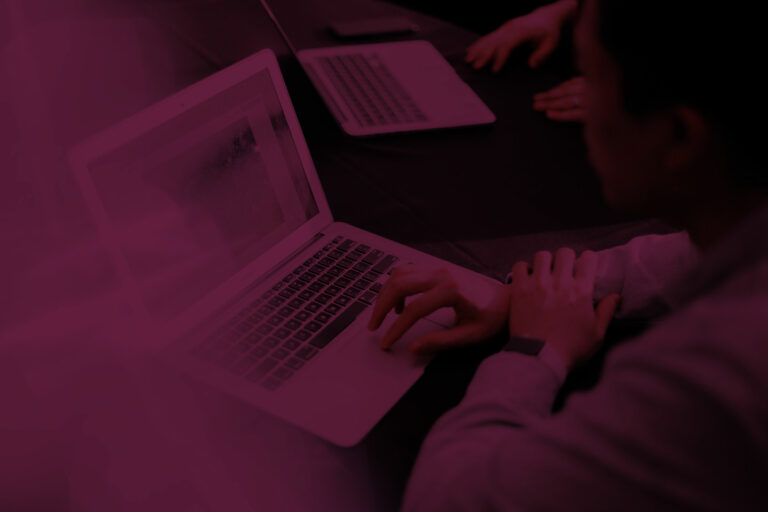 Books
EMPATHY drives everything I do. And write.
From sharing how your organization can leverage empathy as a competitive advantage to my own survivor story and the discovery of empathy's power to heal, my mission is to inspire and ignite you to action.
I've been scribbling stories ever since I was old enough to hold a pencil. Whether it's a practical how-to article, a guidebook, or a personal story, I aim to engage, inform and delight.
My authored articles can be found on lifestyle sites, local magazines, and business outlets such as The Huffington Post, Thrive Global, Newsweek.com, Entrepreneur.com, American Express OPEN Forum, MarketingProfs, and many more.
You can also enjoy these meatier books written with love to inspire and uplevel your work and life:
Available Books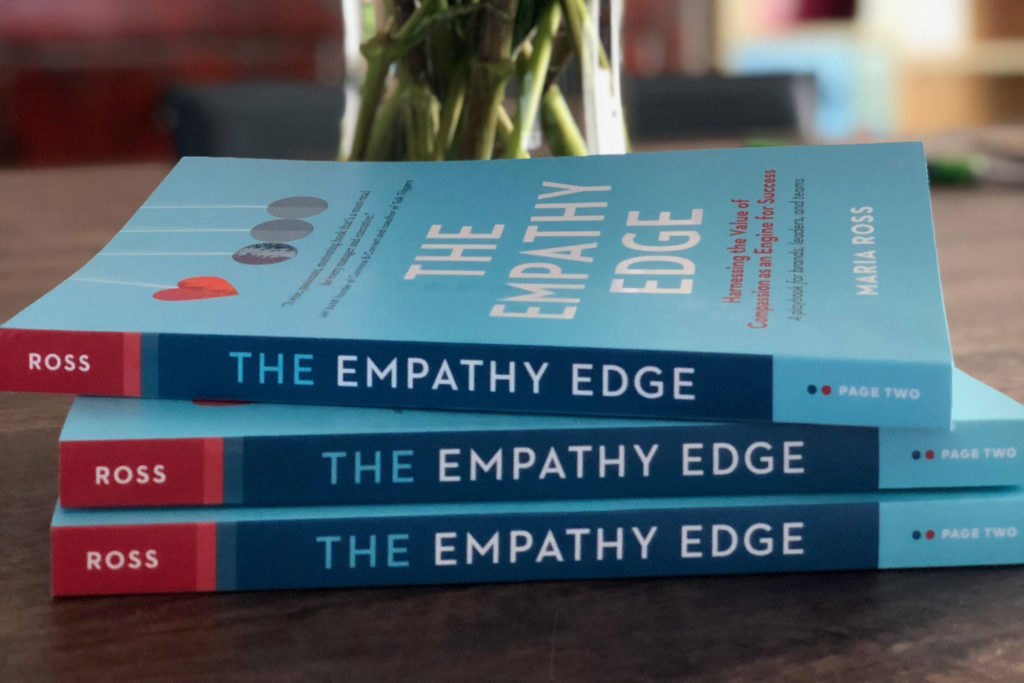 The Empathy Edge: Harnessing the Value of Compassion as an Engine for Success (A Playbook for Brands, Leaders, and Teams)
Failed product launches. Furious customers. Toxic work environments. Many organizational challenges stem from one cause: A lack of empathy.
In this book, Maria Ross explores the many business advantages to adopting an empathetic leadership style, culture, and brand – and how to do so authentically while avoiding an "empathy veneer." Research, case studies, and interviews with execs and change-makers will give you practical actions you and your organization can take and prove that empathy is not just good for society, it's great for business.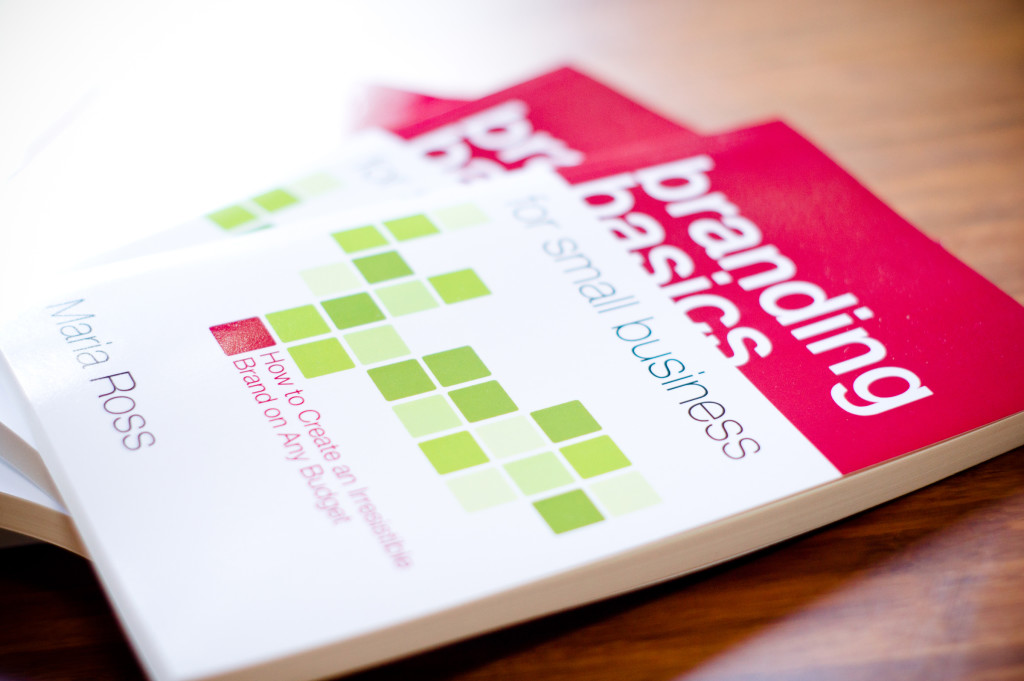 Branding Basics for Small Business: How to Create an Irresistible Brand on Any Budget, 2nd Edition
The book experts call, "a roadmap leading small businesses in the right direction," has been updated with new and actionable content for small business owners, entrepreneurs, startup founders and even non-profit leaders.
New expert interviews on content marketing, networking, customer engagement, email marketing, social media and more + fresh case studies from small businesses that will inspire you!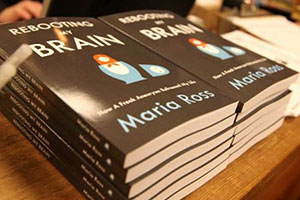 Rebooting My Brain: How a Freak Aneurysm Reframed My Life
Rebooting My Brain is the true story of what happens when you get yanked out of your life by a crisis―and have to get back on the ride all over again.
With refreshing candor, Maria Ross shares how the relentless pace of her life came to a screeching halt when an undetected brain aneurysm ruptured and nearly killed her. Along her stubborn road back to health, her resulting cognitive and emotional challenges forced her―sometimes kicking and screaming―to reframe her life, her work and her identity.
With humor and heart, Maria reveals the keys to her extraordinary comeback and how her perspective is forever changed, mostly for the better. Funny, touching and real, this book not only shares an inspirational story of transformation but enlightens readers about the surprising effects of brain injury… and explores the question, "How do our brains define who we are?"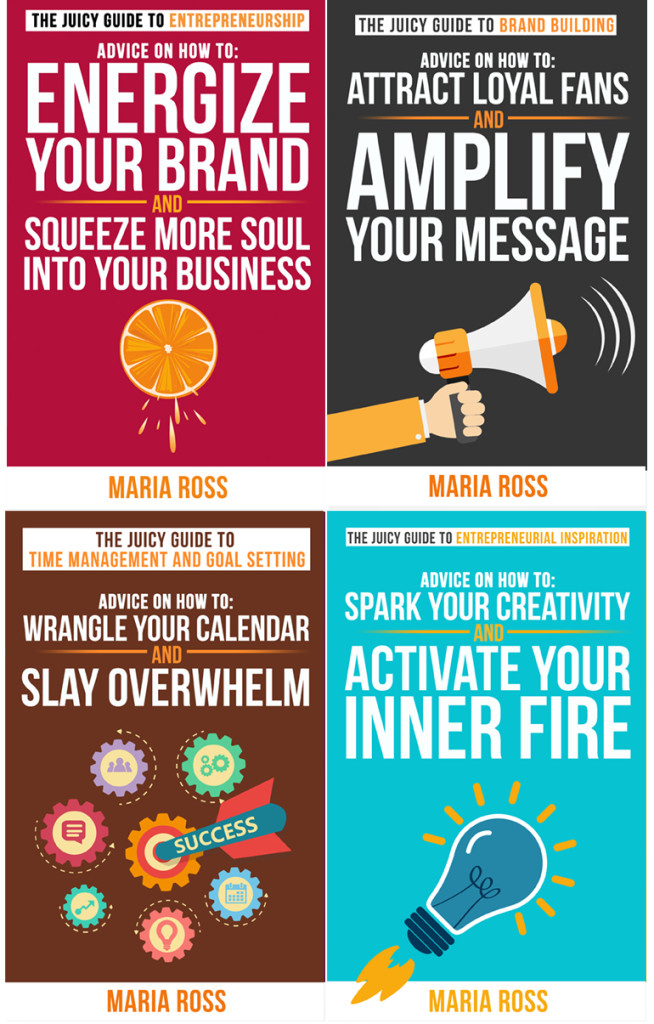 The Juicy Guide Series for Entrepreneurs (eBook only)
The Juicy Guides are delicious bite-sized digital guides for busy people seeking a successful entrepreneurial lifestyle.
Whether you are launching a business, seeking to grow one to the next level, starting a non-profit, marketing your art or marinating on your next big idea, these guides are chock full of wit and wisdom you can use on your journey.
Designed as short bursts of wisdom that can be read in one sitting (because, really…who has the time?!) these guides cover everything from practical brand building tips to effective time management strategies to motivational mojo. The Juicy Guides are just the shot in the arm you need to move forward with your business, brand or big idea right now.
Learn More With Maria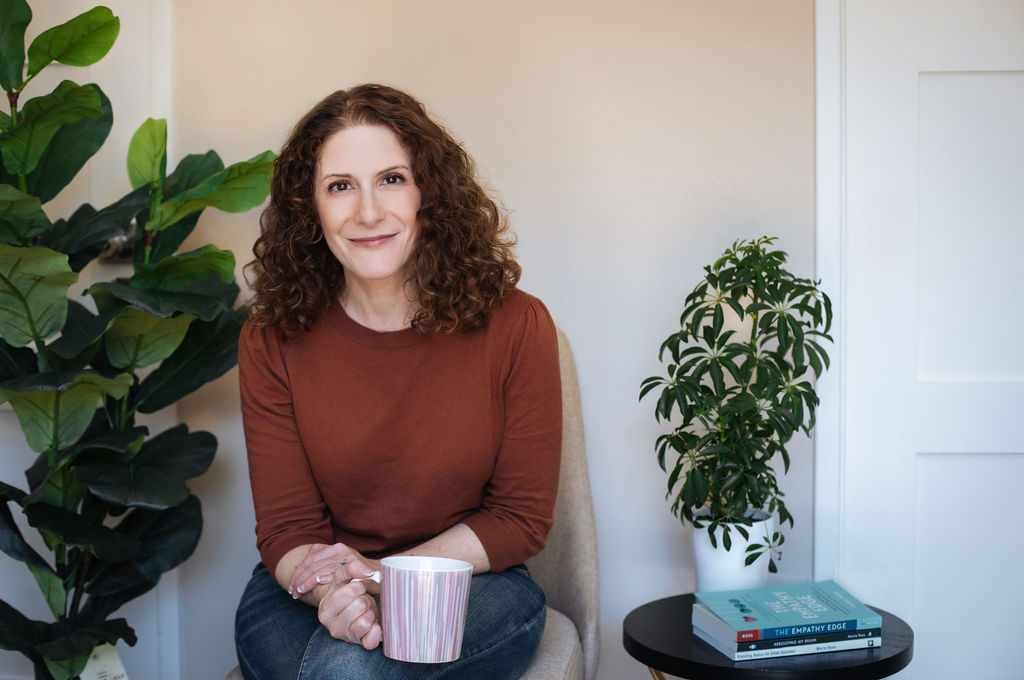 Ready to join the revolution?
Find out how empathetic your brand is RIGHT NOW, and join our newsletter to start shifting your perspective and transforming your impact.