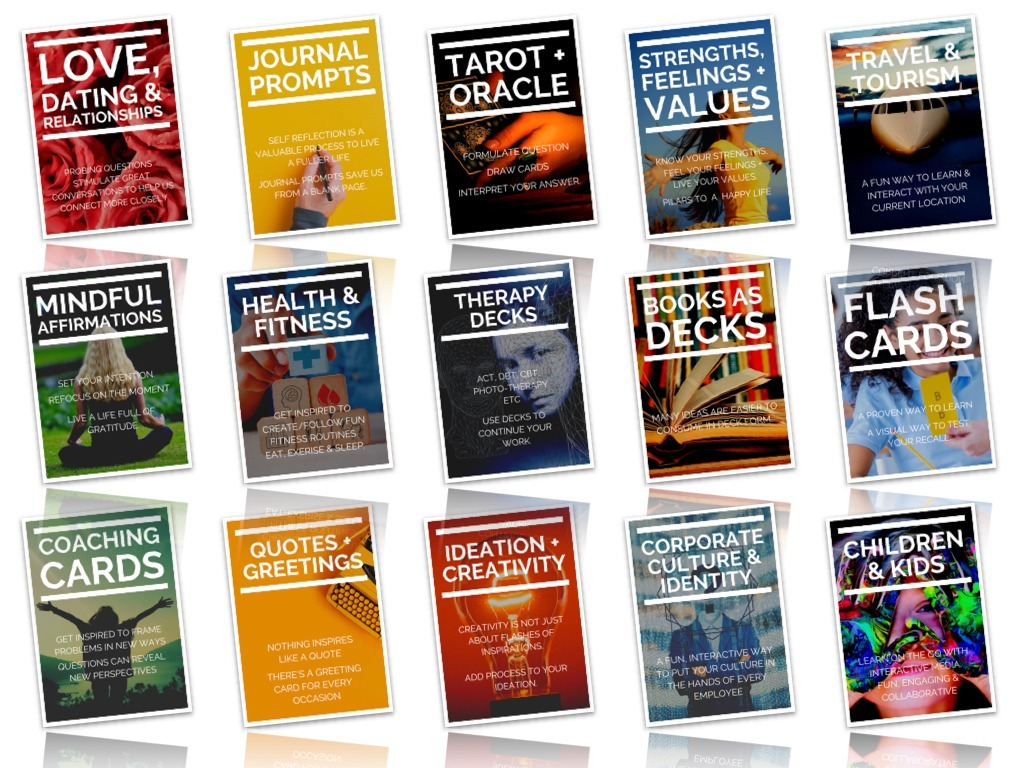 It's rare when a game changing app launches. Today is one of those days!
Deckible, founded by my colleague and serial entrepreneur Nick Kellet, launches today and I'm proud to be a part of this unique lifestyle app. You know Audible for audiobooks? Well, Deckible is that for card decks you keep in your pocket and on the go. When you download the app, you can get card decks on your phone and they are interactive – like journal prompts, videos, audio clips, etc. Decks are extremely popular and now you can take yours on the go It's pretty cool!
Categories range from personal development, leadership, coaching, spirituality, and wellness to books as decks (a great way to get an interactive summary version of a book you've been wanting to read – like mine!), even tarot, inspiration, games, and more. It's designed for creatives to build community and amplify their work to new audiences. There are hundreds of card decks available now and more to come.
Leading with empathy is one of the most effective ways we can better our workplace, as well as ourselves, and I want to help you on your journey so I created a Book as Deck for The Empathy Edge, if this is your style. In this card deck version, you'll receive practical tips, big and small, for how to align your mission and values and hire the right people, cultivating a more empathetic—and innovative—workplace culture. As well as the goods on building your empathetic brand in an authentic and proactive way. Plus journal prompts to think through the content and apply it to your organization.
Download the Deckible app now on your phone's App Store and then grab my The Empathy Edge deck HERE https://bit.ly/EmpathyEdge-Deckible and let me know how you like it!