Get Your Story Straight to Attract More of Your Ideal Clients and Amplify Your Impact!
An on-demand course that helps you craft the perfect brand and marketing messaging that gets attention and ignites sales!
Your Instructor
, Maria Ross, has been seen in…
The Tools You Need tor
Grow Your Brand
You'll walk away from this course with a clear and compelling brand strategy and story, so you can achieve your goals.
You'll have the foundation you need to make all your marketing efforts click and easily flow!

Memorably and clearly communicate what you do, who you serve, and why it matters to them. (And turn it into a killer elevator pitch!)

Craft your mission, vision, values and website About Page and Manifesto so visitors clearly understand why working with you is the right choice. And fall in love with your work all over again!

The solid foundation that guides all your marketing, content,
so you can stand out
and close more deals.

Guide all your copy and content so you instantly captivate the exact people you want to serve.

Shine online and build your influence, reputation, and brand. Consistency is key, and you will have all the tools in your toolkit to easily shine.
Create a
breakthrough story for your brand
Take the course and get a scalable pitch and story that connects! 

Once you get your story straight, you'll exponentially connect more of the right people with a repeatable, sustainable, and shareable message. You give your biggest fans a memorable script so they can easily repeat it over and over again to everyone they know.
Join me for a 5-module Breakthrough Brand Story course to transform your brand strategy, story and business results. You get videos and worksheets to complete on your own time, paired with, live weekly coaching calls – plus extra sparkle and polish on your work.
By the end, you will have a brand strategy and story that stands out, accelerating your revenue and impact. You'll clearly understand the goals and desires driving your customers. What they want. What they need. Why they need it. You will better attract and convert the right clients to build a healthy business.
You'll get access to all videos and playbooks and can pace your way through for 5 weeks, in your own time.

Module 1 / Know Yourself

Module 2 / Know Your Customer
Lesson 3: Ideal Customer Profiles

Module 3 / Know How You're Different
Lesson 1: Strengths and weaknesses
Lesson 2: Spy on Your Competition
Lesson 3: Brand Attributes & Vibe

Module 4 / Build Your Messaging Platform
Lesson 1: Positioning What You Do
Lesson 2: Key Client Benefits
Lesson 3: Your Differntiators

Module 5 / Putting it All Together: Final Story
Lesson 1: Core Value Proposition & Elevator Pitch
Lesson 2: Website "About" Page
Lesson 3: Company Descriptors and Social Media Profiles
Unlock Your Brand Potential:
Testimonials Show How You Can Achieve
Your Goals with This Course.
See how others have experienced success using the strategies taught in this course.
The course is for business owners, entrepreneurs, coaches, consultants, freelancers, agency owners and corporate marketers who have a sound business model  but want to scale their message and consistently fill their pipeline with more right-fit clients. And it's for marketing or PR consultants to help their own clients develop a strong brand!
Maria Ross, Author and Podcast Host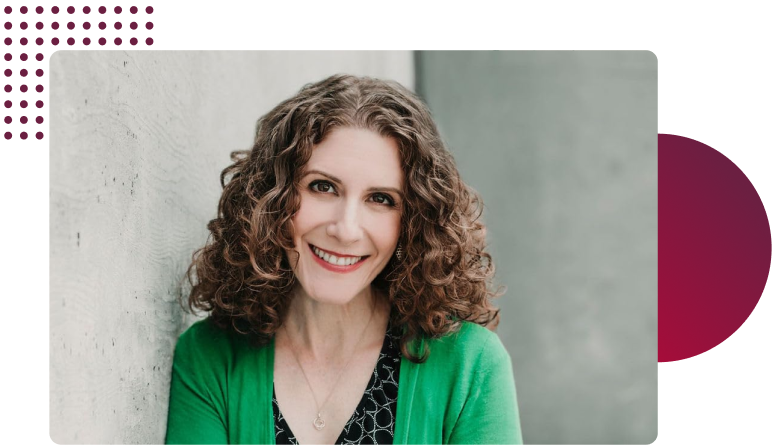 My name is Maria Ross, and I'm a speaker, author, podcaster and the founder of brand consultancy Red Slice. I believe cash flow, creativity and compassion are not mutually exclusive. Entrepreneurs and fast-growth businesses come to me to create irresistible brand stories so they can stand out and better connect with customers.
Thousands of fast-growth companies, entrepreneurs, and small business owners have followed my advice to boost their brand and clarify their unique story. My books include The Empathy Edge and Branding Basics for Small Business. And I'm the host of The Empathy Edge podcast.
See, empathy is the key to brand success. And I understand the power of empathy on both the brand and personal levels:
In 2008, shortly after launching my business, a ruptured brain aneurysm almost killed me and inspired my memoir,
Rebooting My Brain.
Audiences ranging from The New York Times to BlogHer to Salesforce have loved my actionable advice and dynamic keynotes. I've been featured in and written for numerous media outlets, including MSNBC, NPR, Forbes.com, Newsweek.com, The Huffington Post and Entrepreneur Magazine.
I am all about giving back, so when you sign up for Brand Story Breakthrough, you're not only investing in your success, you're helping others: 10% of your fee will go to the International Rescue Committee (IRC) helping refugees from Afghanistan and Ukraine, among other places, find security and support. 
Accelerate Your Growth and Empower Your Business with the
Brand Breakthrough Course
Unlock Your Business Potential for Just $197.
Brand Strategy Breakthrough Playbook
Video Lessons
Group Coaching Calls
Brand Strategy and Story
Core Value Proposition
Ideal Client Profiles
Website Content
Social Media Profiles
Brand Differentiators

14 Day RISK FREE
Guarantee
While my program is non-refundable, if within the first 14 days you don't think you're learning practical, do-able, and most of all, successful ways to build a breakthrough brand story, then show me the work you did and I'll refund 100% of your purchase price.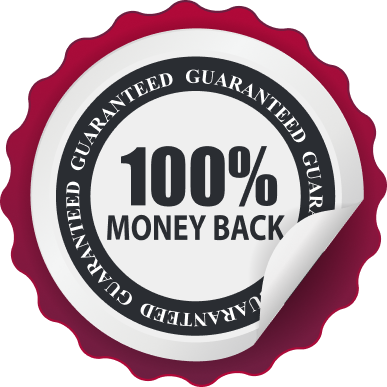 Frequently Asked Questions
Brand Breakthrough Course FAQs
Learn Proven Strategies for Building a
Powerful Brand Presence 
Discover How to Create an Authentic and Impactful Narrative Around Your Business.