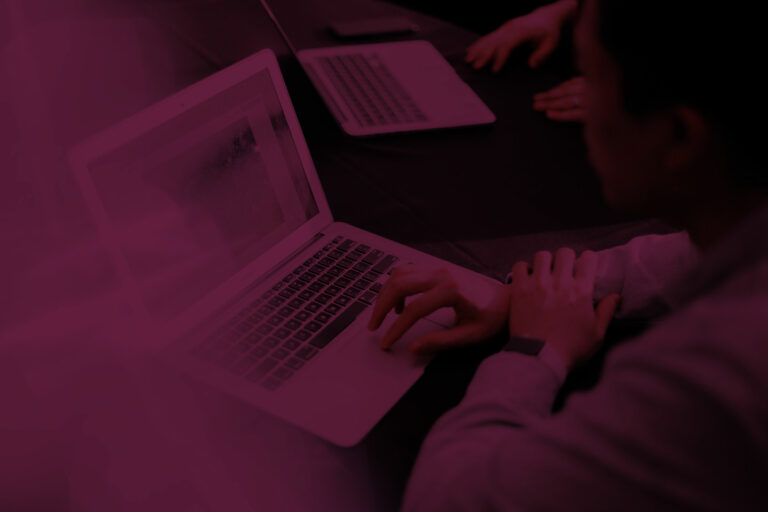 Jump Start Your Brand & Business
The perfect jolt of caffeine to accelerate your business and brand success!
Longing for a soul-searching, in-depth immersion into your brand, marketing and messaging…plus all the design deliverables to go with it?
The Brand Jump Start package is a one-two punch, combining the power of my SLICE brand strategy engagement with world-class design and marketing materials to bring your brand story to life–quickly and effectively.
Together we'll source + shine your story, position, value + mission. We'll also slice straight to the juiciest, most salient points to attract the right clients + customers. And then, we create all the visual brand essentials you need: logo, brand identity and website, to start marketing your great work, attracting fabulous clients and boosting your visibility.
Once we slice straight to the most salient points and craft that great brand story together, you'll get everything you need to promote it to the world and attract all the right people.

Great design gives your business the same kind of energy, focus, and drive you get from your morning coffee. That's why I've partnered with the energizing designers at Caffeinated Communications Studio, an award-winning graphic and web design agency.
This offering is perfect for you efficient, impatient (read: ambitious) types if:
You're about to launch your business and you want everything you need to promote your business and attract new clients RIGHT NOW.
You're established but want to uplevel your brand game by rebranding your look, feel, message and marketing assets all at once. All delivered in a neat, tidy, efficient package.
It's like a new (or refreshed) Brand-in-a-Box, ready to share with the world so you can:
Craft a clear, compelling brand story that attracts the perfect clients and customers.
Stand out and differentiate your work.
Grow your audience, sales and influence.
Get your business and vision crafted, online and generating revenue for you.
Streamline your marketing efforts for more ease, joy and effectiveness.
HOW IT WORKS:
STEP 1: Brand Strategy Development
Guess what? Your logo is NOT the starting point of your brand.

Taking the time to define your brand strategy will exponentially increase your chances of reaching the right customers at the right time with the right message.
First, we kick off with the SLICE, a fast, focused and furious brand strategy immersion.
It's one-part private workshop + one-part business coaching + one-part story-shaping, with a couple of unexpected (+ optional) creative triggers (like a virtual Scavenger Hunt, for starters.)
The SLICE is a branding, marketing + value-defining immersion, designed to help you answer two crucial, juicy questions: what do you offer that no one else can? And who needs what you've got to offer — like none other?
With those prompts as our launchpad, we'll work together to identify your irresistible story points, ideal customers, meaningful metrics and compelling pitch language. In just two weeks, you'll glimpse the soul of your business — and walk away with actionable strategies to deliver that spirit straight to your desired audience.
Source + shine your story, position, value + mission. We'll slice straight to the juiciest, most salient points to attract the right clients + customers (it's all about clarity, darling)
(Re)assemble and clarify your messages and marketing to prioritize the 'next steps' that make sense, and slash the ones that…don't.
Turn your new shiny brand strategy into a visual brand identity that will impress your ideal customers at your most vital touchpoints, including: logo, business cards, social media and website
Get pointed to all the right places, products + people, so you can curate a pro-team that'll serve + support your expanding business.
---
STEP 2: Visual Brand Design
It's a common misconception that the terms "logo design" and "branding" are interchangeable.

The truth is that your logo is a visual representation of your brand in its simplest form.
Compared to logo design, Visual Brand Design takes a more holistic approach. It influences every single touch point that you have with your customers, from your business card to your Facebook page. It ensures a first impression that will knock their socks off, whether it's made online or face to face.
Caffeinated Communications Studio will take over (with my continued involvement) to create your Visual Brand Design, which includes strategic designs like:
Logo
Business cards
Stationary (letterhead + envelope)
Social Media Shareables templates
Social Media page designs
PowerPoint template
Need more than the basics? Upgrade your package to include designs for:
Brochure or rack card
Flyer
Print ad
Speaker sheet
Packaging
Ebook
And much more!
---
STEP 3: Website Design and Development
À La Carte WordPress websites. Everything you want in your website, and nothing you don't.

Stay in control of your website budget without sacrificing quality. Caffeinated's flat-rate, template-based websites keep pricing simple, and you choose the optional add-on features that you really want to create a simple yet fabulous — and effective — website.
What are À La Carte WordPress websites?
Caffeinated's À La Carte website system combines one of their pre-designed templates with your brand colors, style and coordinating typography to personalize a beautiful site for your business.
These are a perfect solution for small businesses on a budget that don't require ecommerce. Because customizations are limited, À La Carte sites can be completed in a fraction of the time and for a fraction of the price of a completely custom website.

Contact me today to discuss your needs or see if this is the right package for you.
WHAT YOU GET FROM THE BRAND JUMP START PACKAGE:
Deep-dive SLICE brand immersion consulting session: After completing some pre-work, you'll spend a few hours with me, in the gorgeous San Francisco Bay Area. Or, I'll beam over to you — virtually, that is (Zoom is a miracle-worker).
Brandscape Report: Your brand strategy and story – polished and perfectly articulated!

Core value proposition and About Us page copy
Three main benefits and differentiators
Detailed ideal customer/client personas
Home page copy
Manifesto/Philosophy page copy
Offering descriptors
Mission and/or vision statement
Tagline, if applicable
Next steps and specific marketing recommendations
Content marketing recommendations
Follow-up review and coaching session
One month unlimited access to for feedback and advice.

Logo Design:

Design consultation
Three unique concepts
Unlimited revisions on selected concept
Variety of files formatted for web and print use
Brand standards

Brand Touchpoints Design:

Business card design + print-ready files
Letterhead & envelope design + print-ready files
Set of 5 Social Shareables templates
Social Media page designs
PowerPoint template design

A La Carte Website System:

Choice of 6+ unique templates, tailored to your brand design
Up to 5 pages
Customized with your brand color palette
Coordinated with your brand font style*
Email capture & contact forms
Stock image curation and licensing**
Additional customization available if you have special requirements such as dynamic forms, FAQ pop-ups, SEO, copyediting, appointment scheduler integration, etc.
*  Caffeinated will make typography recommendations, choosing from over 800 available Google fonts.
**Caffeinated will curate images and purchase standard licenses from DepositPhotos.com.
Everything you need to launch or refresh your brand and presence, all in, for just $9,997!
More consistent because I'll guide you seamlessly through the execution.
More cost-effective than doing this piecemeal.
Faster and more efficient than finding another agency, onboarding them, and re-educating them on your band and vision.
Does a fast path to brand influence and impact sounds good?