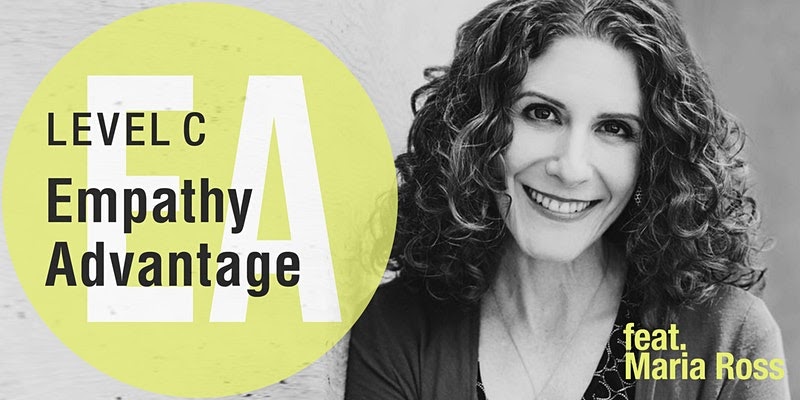 Furious customers and failed business launches. Dysfunctional work teams. Workplace inequity. Partnerships abandoned out of fear, projects destroyed by misunderstanding.
Almost every problem that exists in the business world can be traced back to a single, common origin: Lack of empathy. (TWEET THIS!)
When we are unwilling to place ourselves in someone else's shoes—unwilling to talk, listen, or understand another point of view—we remain paralyzed. Instead of finding solutions, we repeat the same mistakes. This impacts our brand reputation, team productivity, customer experience and organizational performance.
Our digital world does not let us off the hook in showcasing this deeply human connection. In fact, savvy consumers today demand that brands do more than ever to connect, engage and earn their loyalty. Companies and leaders have to be more authentically empathetic in everything we do if we want to keep customers, gain market share and thrive.
Empathy is not just good for society. It's great for business and a true competitive advantage. But what does that look like in practice?
So glad you asked! Please join me on February 17 for a unique 3 hour global workshop like no other.
Branding expert, best-selling author (any my own brand mentor) Marty Neumeier and his business partner, Andy Starr created the Level C Masterclass, a certification program for the next generation of brand professionals and are now offering Artisan Workshops:
"The Artisan Series of workshops presents accomplished practitioners guiding you through focused deep-dives into the nuances of brand. They're brilliant thinkers, bold makers, and demonstrated leaders in core disciplines, and we're joining forces with them to bring the power of difference-making to you."
And they invited me to facilitate Empathy Advantage on February 17, 2022!
Learn how you as leaders and marketers can amplify empathy through your work, create a more empathetic brand experience and bring your organizations along with you to create a better world.
WHAT YOU WILL LEARN:
How to make the business case for empathetic practices that proves bottom-line benefits and market advantages to skeptical CFOs.
How to gather useful customer insights and turn them into personas that better inform who they are, what they want, and what they aspire to be.
How to craft richer stories and experiences that speak to emotion and logic to ignite action and loyalty.
How to create mission, vision, and values statements that serve not just as internal motivators, but as external magnets that attract exactly the right people to your tribe.
This interactive workshop will be held online via Zoom. Network and learn from other brand leaders, marketing experts, business leaders, innovative designers and other renegades who are changing the rules and putting people and purpose first in order to lead to profit! from across the globe. Sign up right here, right now and hope to see you on the other side!