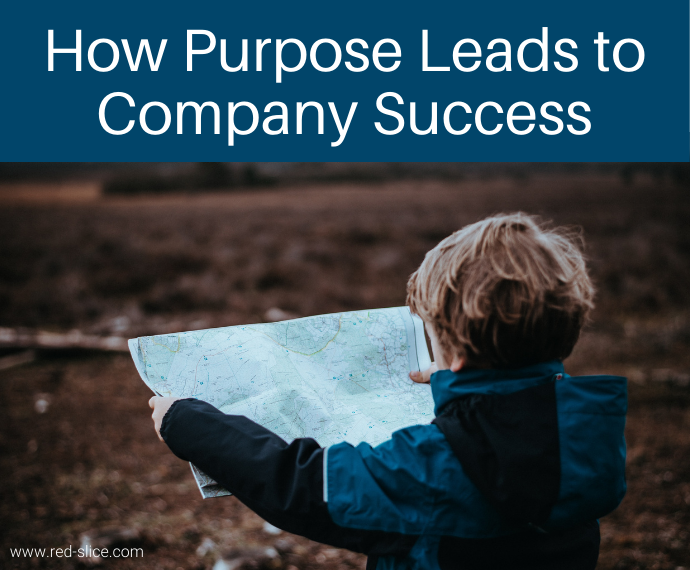 What is your long game?
Why do your employees come to work every day? What are you here to provide to your customers? What impact do you want your business or brand to have on the world?
The Dalai Lama talks about starting to work on the change you seek, even if you don't live to see it come to fruition.
To have real impact, we should all operate our companies like this.
For too long, vision statements, mission statements, and purpose have all been used interchangeably.  But the important thing is that they BE USED.
Too many executives treat these like pretty sayings to put on posters or on the website and fail to really live by them. But without a clear purpose, you can't engage your employees and get the best work from them. You can't delight your customers to the point that they stick by you because of what doing so says about them.
Think long and hard about why your company does what it does.
Do you imagine a different way of working, a different future, a different system than exists today? Tell us! Employees, customers, and partners want you to articulate this – but more importantly, make decisions based on it.
I invite my clients to create a vision statement that may ultimately put them out of business. If they are truly working to solve a problem that exists, then their purpose should be that that problem may not exist anymore in the future – if they do their jobs well.
The mission statement articulates what they will do on a daily basis in pursuit of that vision. Here's the difference between a mission and vision statement – all which roll up into your purpose.
Crafting a clear purpose lights a fire under us. We know we can't rest on our laurels. We are seeking to do something important in the world, in a big or small way. And that is how we get the best from our people and loyalty from our customers.
And purpose-driven companies have been found to increase financial performance, because of its impact on innovation, workforce performance and employee health.
If you don't leverage your purpose, or vision, or mission to make daily business decisions, you are missing out on how it drives success and impact. (TWEET THIS!)
When defining your overarching purpose, gather input from your employees and then get the right people in the room to hammer this out. Here are some prompts for you:
What is the future state of the world we imagine? This is what we're all working toward, every day, when the going gets tough. Eyes on the prize.
Why are we all individually here? What lights us up about this work? Ask your people why they are here! You'll get gold.
What shifts do we create for our customers? What is he before and after? This can help us better articulate the future state we seek.
With our specific strengths and talents, what can our company contribute to alleviating the problem or fulfilling the vision? This will keep you in scope for what you can realistically achieve toward this grander vision.
Are we looking to change systems, processes, hearts, or minds – or all of the above? Let's be clear!
If we do our job right, if we achieve this purpose, where do we go from there? This will help you expand into related areas or offerings so you can sustain the business into the long term.
For more about purpose and how it leads to profit – and how to craft a useful purpose statement, tune into my podcast interview with Phil Preston on The Empathy Edge.
Photo credit: Annie Spratt on Unsplash.