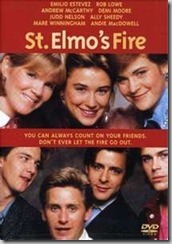 Loved this WSJ article by Suzanne Vranica on Monday about the 2011 trends in advertising.  Not surprisingly, interactivity, personalization and new technologies lead the pack in what's hot for 2011. But just as with fashion, there are a few interesting themes emerging (or re-emerging, as the case may be) that might look good on the catwalk this year, but frighten us the next. The trend that made me squeal with delight is revealed at the end of this post.
So what's the deal in 2011?
Mobile ads are getting hotter and hotter. Between location-based services and the rise in smart phones, mobile has shown us how "sexy" it can be – now it's time to up the game. Look out for more ads that enable you to bypass the store completely and purchase directly from the brand ad on your phone. And you know how brand apps followed quickly on the heels of game apps for your phone, enabling you to compare prices, find stores or even find clean restrooms (courtesy of Charmin)? Same will hold true this year for your TV.  With cable set-top boxes and gaming systems, look for more brands to bring apps to your TV set.
Suzanne also cites that longer brand ads will be the norm, as we try to cut through the clutter and offer more engaging, deeper experiences. Such "films" may also encourage the trend of an interactive virtual product demo, like the one that Mitsubishi did with its Online Test Drive for the 2011 Outlander Sport last year.
Sports marketing will expand in the sponsorship area but more for the "everyday" athlete and not just the Super Bowl. The trend in health, wellness and lifestyle activities will see more and more companies sponsoring lifestyle sports events, like marathons, triathlons and yoga.
Transparency and authenticity – things that Red Slice has mentioned more than a few times – has finally caught up to larger companies. As we saw with Domino's recent campaign for changing it's tasteless formula, the trend will be more and more companies doing the equivalent of "checking themselves into rehab" and writing a tell-all about their recovery. Look for more honesty, confession and "warts and all" advertising to be the norm to engender trust and loyalty. This one should be an interesting one to watch unfold!
Other trends involve government regulations on internet privacy and food regulation (please, please, set a standard for what a brand can call "organic" and "natural"!). And in case you haven't noticed, as my husband and I have recently, commercial jungles are making a comeback. Remember "Plop, Plop, Fizz, Fizz" or the old McDonald's jingle that still haunts me ("Two all-beef patties, special sauce, lettuce, cheese, pickles, onions, on a sesame-seed bun.")? The article quotes Susan Credle of Leo Burnett saying, "Coming out of the depression in the 30's, happy music became very important." Oh my.
And the one I'm most psyched about, probably from being a teen who grew up with John Hughes' films? The Return of the 1980's! The article states The Brat Pack may be pitching more products as we enjoy an 80's renaissance. Por que? Well, the country may be trying to recapture the confidence and swagger of the Reagan years to get back on our feet again. Oh boy. Not only will I get to enjoy Rob Lowe in his hilarious role on Parks and Rec (that casting was pure genius) but he might be pushing Audi's or Snuggies?! Sign.  Me. Up.