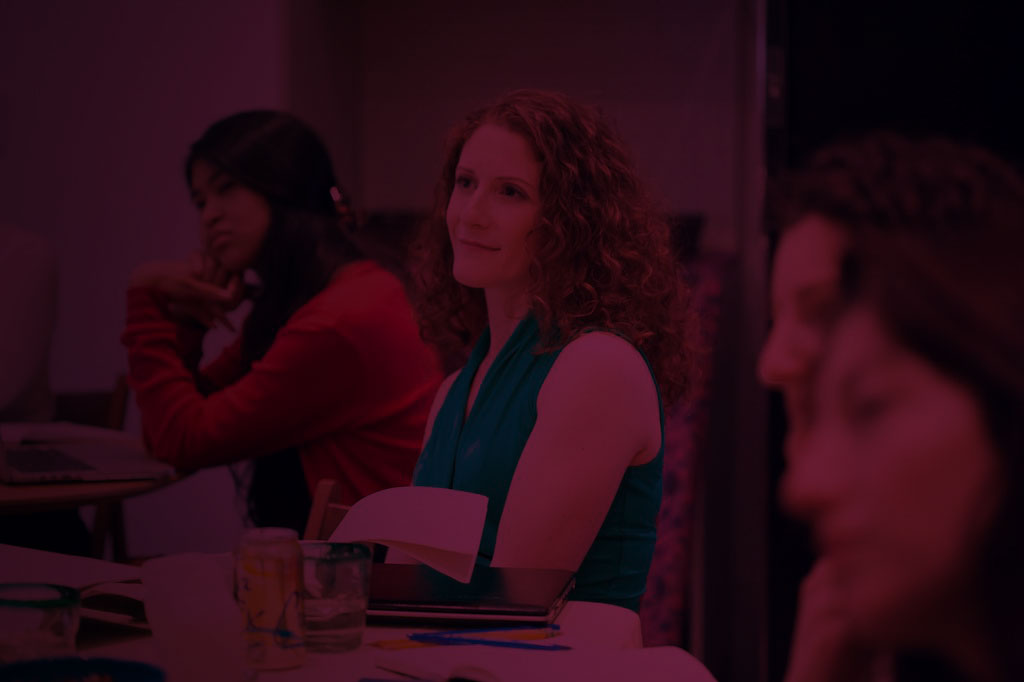 The SLICE Engagement for Solopreneurs
If you are currently an entrepreneur or a one person show looking to grow – this one's for you!
Craft a clear, compelling brand story that attracts the perfect clients and customers.
Stand out and differentiate your work.
Grow your audience, sales and influence.
Streamline your marketing efforts for more ease, joy and effectiveness.
The SLICE is a branding, marketing + value-defining immersion, designed to help you answer two crucial, juicy questions: what do you offer that no one else can? And who needs what you've got to offer — like none other?
With those prompts as our launchpad, we'll work together to identify your irresistible story points, ideal customers, meaningful metrics and compelling pitch language. In just one week, you'll glimpse the soul of your business — and walk away with actionable strategies to deliver that spirit straight to your desired audience.
It's one-part private workshop + one-part business coaching + one-part story-shaping, with a couple of unexpected creative triggers (like a virtual Scavenger Hunt, for starters.)
After completing some pre-work, you'll spend a few hours with me, in the gorgeous San Francisco Bay Area. Or, I'll beam over to you — virtually, that is (Zoom is a miracle-worker).
See more details below about how it all works. To get your Slice Session scheduled, contact Maria today!
When you're in it, you can't see it. I'd been in it for 18 years before Maria helped me see it- she showed it to me. And in the short time of using the strategy and messaging from our session, I am more free, fierce and focused on what to offer, who to work with and how to talk about exactly what impact i'm having in the world. I've cut through the clutter and my client roster reflects that.
Maria's brand strategy session was just what I needed to get my brand's story straight. The thorough SLICE Playbook asked really important and clarifying questions that helped get my mental juices flowing. She and her team came prepared to our virtual brand strategy session with ideas to push me outside of my comfort zone (in a good way!). Then the Brandscape report came full of resources and next steps for me to get my brand out there. Maria is so communicative – working with her is a breath of fresh air. 
Working with Maria exceeded my expectations. I needed clarity and focus in articulating my new business venture and that is absolutely what Red Slice delivered. Maria challenged me in so many ways, including how to define which clients to target. I loved the collaborative yet structured process that made me slow down and think seriously about what I want. In a very efficient process, I was able to get out of my own head and hone in on just the right message – the copy was incredible. I am finally excited to launch my firm and put myself out there because I can communicate my value more clearly and confidently. I've already used my elevator pitch and it resonated with all the right people. Maria provides great next steps and I'm already implementing the recommendations and following up with the referrals. It has also prompted me to outsource other parts of developing my business so I can focus on what I do best!
Working with Maria was the kickstart I needed to help define my business ideas and give me the encouragement I needed to leave the practice of law and enter the world of entrepreneurship. I now have a luxury women's fitness and wellness retreat business that I love, combining my passion for travel with bringing together groups of women to help inspire them to take care of their minds, bodies and spirits. I couldn't have done it without Maria's guidance, knowledge and enthusiasm. Worth every penny!
Maria, thanks so much for your wonderful mixture of passion and expertise in what you do. I now have a brand strategy that not only captures the heart of what I do but will also stand the test of time. I really appreciate how you've so fully dived in to really understand my business and what I do, and then cut right to what needs to be articulated and shared about it. It really means a lot to have someone so interested in my business and in creating a great brand strategy for it. Thank you!
Being a solopreneur, I was able to get my business only so far before I needed some help with taking it to the next level. I'm so glad I chose Red Slice to help me get there. Maria is a pleasure to work with, very professional and seriously knows her stuff. We made not only short-term goals but also longer-term goals for my business, giving me a really thorough path for my business growth.
My time with Maria was without a doubt the best investment I have made in my business. The process from beginning to end was well organized and professional. It was a step by step plan to organize my vision and marketing goals for the future. Maria's expertise was invaluable as she helped me differentiate myself from my competitors, develop taglines, and organize my marketing plan. Within only one week of meeting with her I have seen positive results. I look forward to utilizing her talents in the future and will recommend her highly to other business owners.
HOW IT WORKS!
Prior to your day-long retreat, you will complete a SLICE Playbook — 10 pages of prompts, prods and probing questions, designed to drill into the unique core elixir that informs how you want to look, talk and act in the marketplace. This Playbook anchors my preliminary research, so I can show up swinging, with info that's relevant for you. It also serves to get your mind fully synchronized for the dialogue we'll crack open, on the day of your strategic retreat.
On the day of your SLICE retreat, we'll stride into action with a half-hour of Irresistible Presence 101 — high-speed circuit-training for your branding muscles. You will (finally!) grasp the differences between brand (hint: it's more than a logo), marketing, social media, PR, and other buzzwords + platforms that can serve (and structure) your business. No more terminology-tension or communication potholes. When it comes to messaging, we want to be speaking the same language.
After that, we'll shift into a few hours of strategic coaching — we'll spiral closer to the soul of your business, and decide how to make it shine, in a way that resonates with your dream clients. We'll dive into core benefits, authentic messaging, and package-able proof points. We'll work towards profiling your ideal targets with precision, so you can focus your efforts, without boiling the ocean. We'll also discuss competition and differentiators, enabling you to see the 'white space' that you can swiftly claim to break away from the pack. Throughout the session, clarity is the goal.
Then, I'll go away with my writing partner, where we'll put our thinking caps on and work our magic — this is the part where we get technical, logistical, and tactical. We'll craft compelling brand language and outline marketing recommendations and next steps. We adhere to the 80/20 rule of decision-making, identifying the efforts that'll deliver the biggest bang for your branding buck.
Within a week: you'll receive a shiny new SLICE Brandscape Report that includes everything you need, all synthesized + spelled out in (delightfully) plain English:
Core Brand Value Proposition
Detailed Ideal Client Profiles
Main Benefits + Differentiators
Company Descriptor + Elevator Pitch
Mission, Vision, and Manifesto/Philosophy
About Page. For an additional fee, you can add copy for Home page, Sales page, Bio, or Offering descriptors.
Content Marketing Tips and Topic Ideas
Marketing Recommendations
Next Steps (Yes, exact action steps to bring your brand to life!)
Personalized referrals to road-tested freelancers + contractors whom I adore (from graphic designers to coders to copywriters, and beyond) to support your upward trajectory.
REVIEW CALL + ONE MONTH OF UNLIMITED ACCESS/COACHING: You get a one-hour review call to walk through your Brandscape Report and share feedback, ask questions and clarify recommendations. Then, you get one month of additional coaching, feedback and access to me as you put all your next steps into action! Think of me as your Marketing Director On-Call: I'll weigh in on logo or website choices, give feedback on marketing copy, help you shape marketing campaigns, pitch letters and more and point you in the right direction as you launch your refreshed brand into the world. You get unlimited access to me during this month! We can even cap off the month with one last strategy call so you can take the ball and confidently run with it.
"I really wish I had done this earlier with Maria…it's one of the best things you can do for your business!"
Guy Bauer
Umault Video Marketing
Are you ready to get started?
Investment is $4997 for the SLICE Package plus your extra one month of on-demand coaching/feedback and worth every penny (according to past clients!) Easy payment installments are available. 
To get your Slice Session scheduled, contact me today!