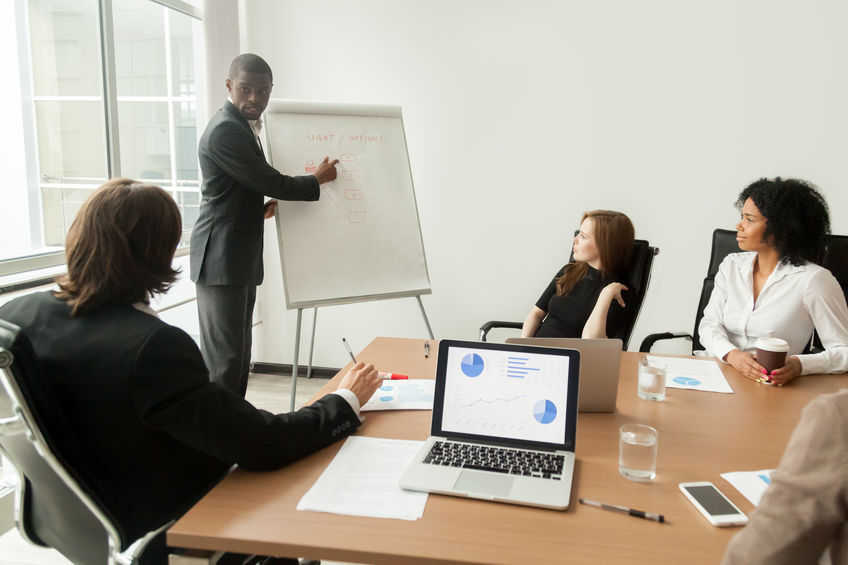 Why do you need a brand story?
It's quite simple.
The market is competitive and customers have choices. Too many, actually. We are bombarded by 1000's of advertising messages every single day. 
But for those of you skeptical about how a brand story can help you close deals this quarter, pull up a chair.
We are HUMANS. We have emotions and they often override rational thought. Yes, even in the most analytical sorts among us.
Your business exists to make money. We all get that. It's table stakes. But your desire to make more money is not aligned with my desire as a customer to solve a problem, achieve a goal, see myself in a new way, or enjoy certain benefits. I don't give a flying fig how much money you want to make.
Your customers want to be enchanted. Delighted. They want to know that their dollars are being spent on what they need, yes, but also in pursuit of a larger purpose.
(Tweet this!
)
You DO have a purpose. And guess what? It's not just to make money. If you're an entrepreneur, you could have picked a hundred different ways to make money, Why did you choose THIS way? What got you excited? What possibilities and future vision enchanted you?
That's your mission. That's your brand story.
If you work for a company, there is no company without its people. So what got all these people I gather in a room for a brand workshop excited about working HERE? Why here? Why this? What is the larger thing you want to be part of? What is the impact you want to have on the market and on customers?
That's your company's mission. That's its brand story.
My job as a brand strategist is not about "inventing" a slick-sounding brand story for you to tout on your website, marketing, or recruiting materials. It's about getting a group of very diverse people with very diverse business and customer perspectives together in a room to answer the tough questions and elevate themselves above the daily firefighting to see the bigger picture. To raise their heads up from their laptops and spreadsheets to share, from the heart, what it is about the company and the work excites them the most.
I've seen the most cynical leaders open up about how they want to improve people's lives. I've seen the quietest attendees energize the room with one pointed, insightful remark. I've seen eyes light up when all that (sometimes painful) thinking and conversation leads to an A-ha moment and the energy in the room crackles.
When we make that magic, people leave the room buzzing. They want to do more, be more, serve customers more.
See, the magic of a brand story is not only that it attracts and inspires the right customers. It's that is attracts and inspires the right employees. And that translates to their productivity, loyalty, and innovation.
Your brand story is just the spark that lights the fire. It fuels your marketing, yes, but it also fuels your culture and operations. The best compliment I ever got was from a CEO of a tech company client. He said, "This work, while initially a marketing exercise, changed the way we talk as a company – and talk with each other."
That's my brand story, the one that gets me fired up. To help my clients engage, inform, and delight not just their customers, but themselves. To tap into your authentic advantage and make your work irresistible, inside and out.
Want some of this energy and inspiration for your business? Let's talk!