If you are a funded start-up or fast-growth small to mid-sized business targeting $10-$200 million in revenue, and need to launch, reposition or rebrand, this is for you. PS:  I also accept a limited number of custom branding, messaging and positioning projects , so please contact me and we'll chat.
The SLICE is a 5-week tip-to-toe branding + value-defining immersion, designed to help you and your executive team or key stakeholders answer two crucial questions: what do you offer that no one else can? And who needs what you've got to offer — like none other?
With those prompts as our launchpad, we'll dig into your business. We'll perform a competitive brand audit to determine where you (and your competitors) are beaming clean – and looking scruffy. We'll perform high-level market research using your in-house data (and our own sleuthing skills) to give you an aerial view of how your business is showing up in the marketplace, and where your strongest story points are shining bright – and dimming out. Once the pre-work is complete,  we'll deliver a facilitated one-day workshop with your team to tap into ideal clients + customers, meaningful metrics and compelling pitch language, and facilitate a conversation that helps all your key players arrive at a directional consensus. We'll synthesize that input and  you'll get brand clarity and marketing direction — and walk away with actionable strategies to deliver that message straight to the market.
It's one-part branding and marketing workshop + one-part team coaching + one-part story-shaping, with a couple of unexpected and optional creative triggers (like a virtual Scavenger Hunt, for starters).
I'll come to your HQ or offsite for a high-touch team experience. And if you're based in the San Francisco Bay Area, the first round of coffee's on me.
Are you ready to get started?
To get your Slice Session going, contact me now.

"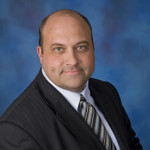 Maria helped us get to our core strategic conversations in a very effective Brand Workshop.   This was a key first step in a very successful rebranding of our leading solutions." – Jade Bourelle, CEO, Talemetry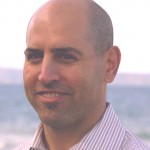 "Maria gets it. If you are an organization that is struggling to convey your value to your audience, Red Slice is your firm."— Rob Mathewson, Serial Entrepreneur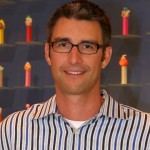 "Maria's approach to branding is well-honed and most importantly, action-oriented.  Her process to develop findings and recommendations for our brand strategy provided insights that were far greater than what we could have come up with on our own." – Steve Hartman, President, Windsor Fashions (formerly SVP Marketing, CubeSmart)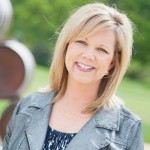 We brought Maria in to inspire us to think about our brand in a fresh new way. We want to keep the brand personality that makes us special as we scale and grow – no small task. Her insights, exercises and engaging style got everyone fired up about how we can better live out our brand and values in every area of the organization. Maria is a great facilitator and she deftly got our diverse group talking and contributing. She helped us define, articulate and share the brand internally so everyone understands what role they play and we don't lose that "tribal knowledge." I'd highly recommend any start-up or fast-growth company engage with Maria to ensure they retain their "DNA" as they grow. — Sherry Lowe, CMO Expanse (formerly VP Corporate Marketing, Splunk)
"Working with Maria was simply the best decision and investment I have ever made. She provided amazing inputs to define our brand position, messaging platform and ideal customer profile. She has very creative thinking, an action-oriented approach and strong passion for her work." – Ash Goyal, Founder, Berry Delight

Intrigued? Here's the SLICE sequence, from kickstart to final sweep:
Prior to your SLICE retreat, your team leads will each complete a SLICE Playbook — 10 pages of prompts, prods and probing questions, designed to drill into the unique core elixir that informs how your company looks, talks and acts in the marketplace. This Playbook anchors our research and audits, so we can show up swinging, with info that's relevant for you. Every client's SLICE workshop agenda is different, depending on what you need to tackle. It also serves to get your minds fully synchronized for the dialogue we'll crack open, on the day of your strategic retreat.
On the day of your SLICE workshop, we'll stride into action with an (optional) half-hour of Irresistible Presence 101 — high-speed circuit-training for your branding muscles. Your team will (finally!) grasp the differences between your brand (hint: it's more than a logo), marketing, social media, PR, and other buzzwords + platforms that can serve (and structure) your business. No more terminology-tension or communication potholes. When it comes to messaging, we want everyone speaking the same language.
After that, we'll shift into a few hours of strategic team coaching — we'll spiral closer to the soul of your business, and decide how to make it shine, in a way that resonates with your customers, clients or audience. We'll dive into cultural findings, core benefits, authentic messaging, and package-able proof points. We'll work towards profiling your ideal customers with precision, so you can focus your efforts, without boiling the ocean. We'll also lead a discussion about key benefits, competition and differentiators, enabling everyone to see the 'white space' that you can swiftly claim to break away from the pack. Throughout the workshop, consensus is the goal. After all, teams that stand together, brand together.
We'll take a midday break, to rest our brains — but there's an OPTIONAL opportunity to keep your SLICE retreat in full effect. If desired, we can give your team a juicy prompt to play with, or a series of online (and offline) Scavenger Hunt tasks to complete…your team might create Brand Vision Boards, be directed to a local vineyard to observe the lead sommelier's customer service + sales techniques. You might get sent off to your local coffee shop, to take notes of the barista's cross-sell tactics. You might be prescribed an hour of modern art exposure, at a local gallery. It's a stealthy surprise — and it's all about getting your creative juices flowing in fresh directions. We want you to actively observe the way that powerful brands create emotional experiences that influence our decisions — and then bottle that energy + bring it home to the boardroom.
We'll re-join to continue the conversation, tie up loose ends and Recap + Wrap next-steps.
Then, we'll go away, put our thinking caps on and work our magic — this is the part where we get technical, logistical, and tactical. We'll craft compelling brand language and outline high-priority marketing initiatives. We adhere to the 80/20 rule of decision-making, identifying the efforts that'll deliver the biggest bang for your branding buck.
Within a week or two: you'll receive a shiny new SLICE Brandscape Report, all synthesized + spelled out in (delightfully) plain English, which includes:

Session Recap and Discussion Points

Brand/Positioning Recommendations

Internal Messaging Platform:

Clarified, Ready-to-Use Brand Copy (you can choose which is applicable):

Company Descriptor/About page

Values/Philosophy/How We Work page

Marketing Recommendations + Next Steps, including Content Marketing Tips + Ideas

Personalized Referrals to Take Action! Road-tested freelancers + contractors (from graphic designers to social media resources to copywriters, and beyond, whatever you need) to support your upward trajectory.

Need time on the phone, to recap and bounce-back? You've got an hour of follow-up coaching, to use within 14 days.

And then…you take the juice, and keep it flowing. Together, you'll know what to do.

If committing to a painstakingly slow, year-long brand development process makes your heart sink, The SLICE is a swift + high-impact alternative

Education. Inspiration. Clarity. Consensus. All the right questions. No wasted efforts.

Investment starts at $20,000. To inquire further or schedule your SLICE, please contact me today.