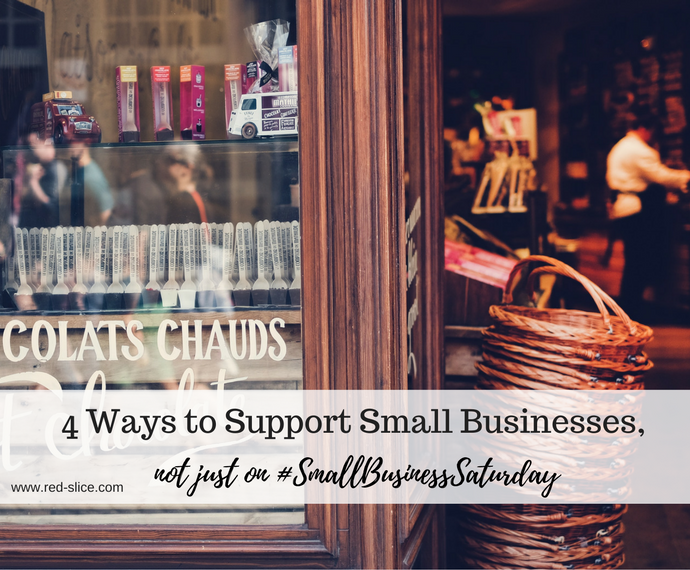 This week is Consumer Crazy Town. You know what I'm talking about: The post-Thanksgiving, shopping-binge, sale-frenzy that is Black Friday.
To be brutally honest with you, it kind of disgusts me. The unabashed display of consumer greed. The crowds lining up at 3 a.m (What the…?1?!) to save $300 on a new TV, trampling all over each other to get in the door. P.S. there is actual data showing that, for all that effort and pain, people don't save as much as they think they do.
All I can think of is how these people's children are seeing this behavior…and what they are learning from it. Yeah, they're REALLY going to believe that you can't buy love.
I'm ALL FOR a good deal. Believe me. The Nordstrom semi-annual sale. Finding an awesome piece of art at a garage sale. Scoring that cheap boutique sweater that becomes my staple for years. I just prefer sleeping in (or at least as much as my toddler will let me), enjoying time with my family and finding similar deals from the comfort of my own laptop.
With this commercial frenzy, comes the equally ambitious push to ditch megastores and instead shop small on #SmallBusinessSaturday.
Here are four ways you can support small businesses, not just on Small Business Saturday, but EVERY day:
Shop there! While you might adore them from afar, how many small boutiques and cozy local restaurants have you actually given regular business? And then one day–POOF!­–they are closed and you just say, "Oh, that's so sad!" Businesses can't stay open without customers, so put your wallet where your mouth is. (TWEET THIS!) And this includes your favorite Etsy boutique or small online specialty retailer.
Share an Online Review: Social proof is a huge marketing boost for any business. If you love your new hoodie or had a fantastic meal, don't just keep that joy all to yourself. Leave an online review to help that business succeed.
Give the Owner Feedback: I am notorious for falling in love with a local shop and, as an occupational hazard, giving them tips and pointing out issues. That's how you know I care: when I point out your flaws (…just ask my husband.) You want your favorite haunt to succeed, right? Then let them know their menu is confusing, or the sweater pilled on the first day or that their store hours are not posted online. They may not know…and they need to know. You are not complaining if you do it with love – you are giving them feedback to help them keep more customers and stay alive.
Tell Your Friends: Instagram and Facebook are tailor-made for sharing your next savvy find or amazing local experience. Don't feel like a cliché in sharing your morning latte or food porn IF you also tag the small business and give them more exposure. Better yet, send an email to 10 friends and tell them about it. If I find out you're holding out on me by not telling me that shop has fabulous locally-made necklaces, I'll be very mad at you. This works for B2B businesses, too. If a consultant or coach rocked your world, share the love. Word of mouth is priceless.
Just like you shouldn't wait until Valentine's Day to tell your honey, "I love you," don't wait until #SmallBusinessSaturday to support your favorite small business.(TWEET!)
Otherwise, they may not be around this time next year!
And if you're a small business on a budget, here's how I'd like to support YOU: My popular digital course, Brand Bootcamp, will be going away at year end to make room for some new offerings. You can still access all this juicy value that has helped small business owners attract more customers, clarify their sales messaging, and get more buzz for a Farewell Sale price of just $49. Click here to learn more. The course will have it's final curtain call on December 31, so if this sounds like just what you need for 2018, please enjoy!
Photo via Unsplash