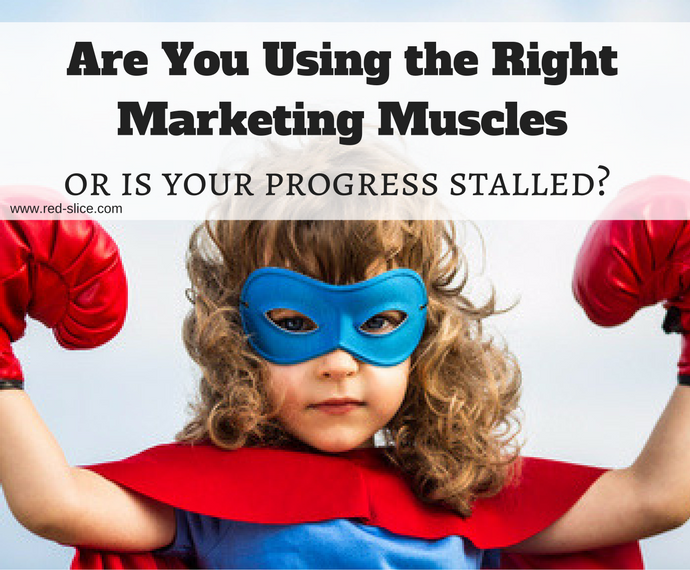 Being an avid Crossfitter (going on 7 years now), I've learned a thing or two about getting my head on straight so my body will follow. And how false assumptions can only hurt your progress. 
My fabulous coach (I use more colorful adjectives when she gives me too many burpees) devotes herself to ensuring we understand the intent behind all of our moves, so that we are not just blindly trying to complete reps, but that we do each rep right. Proper form is everything.  
You can do a million reps of an exercise, but if you do them badly, you won't see results. Period. 
For years, I held on to false assumptions about which muscles should be activated when doing certain moves.  And because of that, I plateaued. Despite lots of effort, I never got stronger, faster or better. And often, I would just hurt myself! 
For example, when you do a deadlift (lifting a weighted barbell from the floor), most people think you use your back or even your arms to a certain extent. You actually need to activate your hamstrings and booty to lift more weight..  
When you do a push-up, most people position their arms in the wrong spot and believe it's all about arm strength, which is why they quickly fatigue. It's not about arms, but about tightening your abs and butt. 
When you squat, especially with weights, it's not about your quads. It's about your booty and core. 
When you bench press, it not about using your arms. It's about activating and pressing from your core.  
The epiphany here is that if each rep is perfectly executed, you can actually do less and make more progress than if you do a thousand reps really, really badly. And side bonus: You don't hurt yourself! 
You'd be surprised how much more weight you can lift and how many more reps you can do when you activate the right muscles.  
The same holds true for your business and brand success.  
If you're brutally honest, you may find you, too, hold many false assumptions that are halting your progress and keeping you from reaching your personal best – and potentially hurting yourself! 
Sales is not about being pushy, annoying or slimy, it's about having a conversation. 
Profitability does not come from just signing new clients. It's about managing expenses and correctly pricing your offerings or you could actually be losing money on every new deal.   
Marketing success is not more effective just because you spend more money, time or effort. More ads, more content, more, more, MORE. It's actually about doing less, but making sure you're doing the right things so you get more bang for your buck.  
It's not about doing more and doing it all badly. It's about focusing on fewer tactics and making sure you execute them with perfection.(TWEET THIS!)
Ready to learn proper form and technique so you can do less sales and marketing and yet attract more clients, fans and revenue? If so, please check out MOMENTUM Pro, a self-study digital course you will adore to help you focus, streamline and be more effective in generating sales. Sounds good, right?!
Photo Credit: Tech Girls Movement