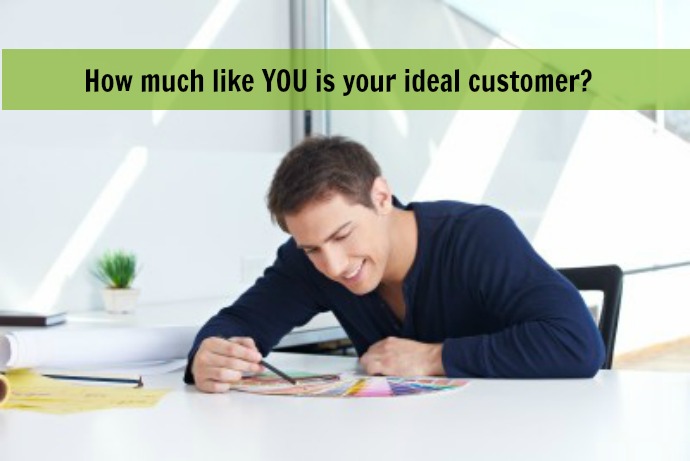 Last week, I had the thrill of speaking on the world-record-breaking Authority Super Summit. It was 100+ speakers providing content-rich strategies for how to build an authority brand. People I adore such as Dorie Clark, Michelle Lederman and more were all a part of it.
One of the questions I got in my session was, "When creating our ideal client profiles, is it okay if one of them is based on me?" My short answer was yes, this usually happens with solopreneur businesses, as one often starts a business because of a need he or she may personally have.
But let me expand on this, now that we have time.
Yes, in creating your two to three ideal customer or client profiles, someone just like you could possibly be one of your segments. But be careful how you approach this.
If you sell something that is not necessarily something you yourself would use, then no, you would not be one of your segments. For example, let's say you are a psychologist who specializes in domestic violence survivors. You yourself may not have experienced this and therefore, it would be dangerous to assume you know their wants and needs firsthand. Or let's say you sell skateboarding gear to teens but you are in your 50's. Not to say you couldn't do this, of course, but I wouldn't assume that your target audience's needs, wants, pain points–and even sense of humor–would be identical to yours. Lastly, let's say you are a female leadership coach and you specialize in helping alpha male C-level executives increase their emotional intelligence. Again, you can see why basing one of the segments completely on you would be a mistake.
With my own business, I target solopreneurs who crave more knowledge and confidence in their brand and marketing efforts. They may not be sure where to start or what to do next. But I do, which is why they come to me! From this standpoint, I can't make assumptions that they know the same things I know. I have to take a step back and explain fundamentals and terminology.
But…
Behaviorally, my ideal solopreneur client is indeed like me in many ways. We have the same ambitions, need to create impact, and drive to do something good in the world. We both balance work with making time for the joys in life. We might both like drinking red wine or watching Game of Thrones or even appreciate the same sense of humor. In those areas, I can base some of the profile on myself. And same holds true for my corporate segment ideal client, progressive marketing leaders in small to midsized growth companies who embrace what brand can do for their marketing effectiveness.
So my ideal clients are like me in some ways, but not in others. If they were too much like me in terms of their needs around my area of expertise, they potentially would not ever need my services.
It's all about the blend. (TWEET THIS!)
I invite you to look at both where your ideal customers are different from you (where you can add the most value to them) and where they are the same (where you can create a brand voice and vibe to which they can relate). This blend of both is the sweet spot for attracting and delighting the right people, but more importantly, converting them to buyers and loyal fans.
Want to work with me on your ideal customer segments and exactly who you should be targeting? Let's spend 90 minutes together in a Brand Booster Session to hash it out!