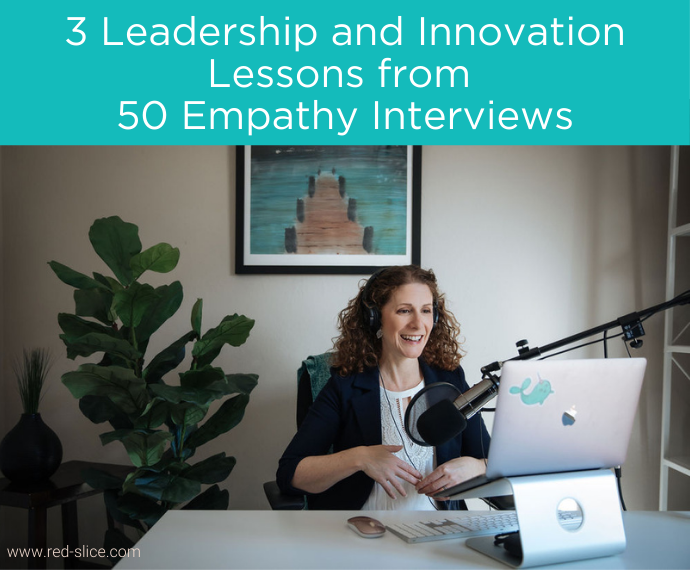 50 EPISODES! I've now recorded 50 episodes of The Empathy Edge Podcast and have learned so much from these inspiring leaders, changemakers, and rockstars.
This podcast was a way for me to continue my research and my own learnings about empathy in action after I was done writing the book. And man, I'm so glad I am doing this! If you've been listening, you've heard from CEO's, CMO's, communications experts, and even social entrepreneurs about how they are puytting empathy to work in their business models and reaping the rewards.
Here are 3 inspiring lessons that my guests have shared with us about empathy's role in our work and society (Tweet This!)
Innovation can't happen without optimism: The need for optimism is vital to social change but also innovation and advancement. I've spoken with leaders toiling away at redefining success in our workplaces and broader culture – and taking a long term view. It would be so easy to say they are dreaming or "It will never happen" but they are committed to seeing it through. They are hacking away at it and succeeding – and that is what it takes to ignite change.
Episodes to check out:
Susanna Camp and Jonathan Littman: What's Your Entrepreneurial Type?
Kara Goldin: Undaunted Leadership
Ian Bently: Conscious Consumerism Meets Conscious Brands for the Win
People-First leadership is not a passing fad: So many inspiring stories with real ROI and business success. We are no longer lacking models – we just have to elevate the people doing this and having success so this can quickly become the norm. Most management models are outdated and actually hinder success in the modern era.
Episodes to check out:
Rebecca Friese: How to Build a "Good" Culture
Susan Hunt Stevens: The ROI of Psychological Safety
Scott Burns: 5 Workplace Concepts That Won't Exist in 5 Years
Jay Baer: How Empathy Gets Your Customers Talking
We can all do more: If anything, the guests I've had the pleasure of interviewing inspire me and my listeners to find their niche and DO MORE. Whether they are launching social enterprises, mdoeling empathy in their own organizations, or tackling systemic racism, they are taking steps. There's enough work to be done to close the empathy gap. Find your passion and attack it from there.
Episodes to check out:
M.E. Hart: How to Bridge Divisions by Embracing Our Common Humanity
Gabrielle Thomas: Using Your Voice and Platform to Impact Change
Karen Catlin: How to be a Real Ally
Terri Givens: Radical Empathy to Bridge Racial Divides
Elisa Camahort Page: The Art of Empathy in Politics, Activism and Media BS
If you haven't yet, you're invited to check out The Empathy Edge podcast!
Soak up the insights and inspiration while you work out, fold laundry, or take a daily walk. Please subscribe on Apple, Spotify, Stitcher, or Google. (And kindly leave an honest review if you're able!)
Have podcast suggestions for future guests, format, or topics? Would love to hear from you!
Photo Credit: Becca Henry