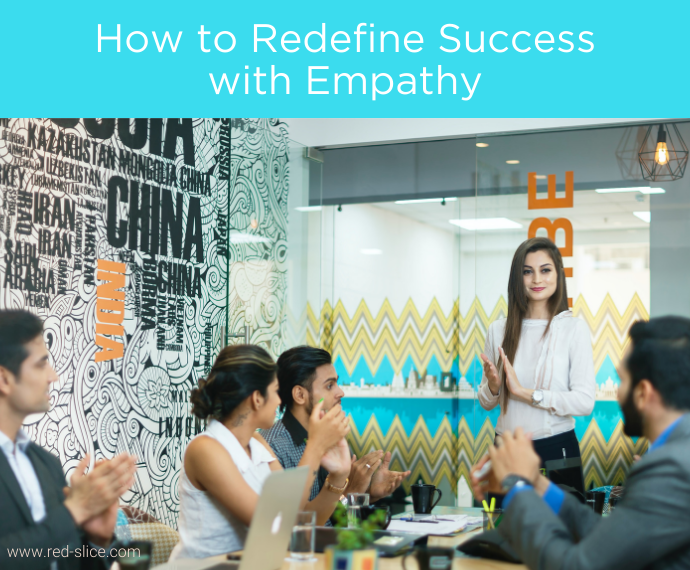 Modern market trends, as well as the pandemic, show us that leaders and brands acting with genuine empathy are winning right now. When companies have been there for the community, valued employees, even made tough decisions like layoffs or closures with respect – the market has paid attention.
Just look at the media attention lavished on Zoom for offering free K-12 access to schools, Salesforce offering extended paid family care leave, or Starbucks increasing employee mental health benefits.
Beyond that, Research shows that Millenials and Gen Z demand a new kind of work culture. 71% of them want their workplace to feel like a second family. Top talent will no longer accept workplaces that don't see, hear, and value diverse viewpoints. They're demaniding respect. Work life balance. Empathy.
Companies and leaders ignore this shift at their own financial peril.
But why? Is it simply because you are too caught up in the day to day fires and stress to strengthen that muscle?
Sometimes we avoid developing good habits because it's easier to stick with the bad habits we know. Don't let this happen with your leadership style. (TWEET THIS!)
There are so many organizational benefits to adopting an empathetic lens. Even if you need that kind of external motivation to ignite internal change, that's fine. Just get there….before it's too late.
Don't wait for your CEO or "others" in your company to issue some decree. Start where you are. Be a new model of success in your own sphere of influence, wherever your sit. If you act with empathy through genuine curiosity, active listening, practicing presence – you'll be able to get more done and be successful. You'll reap all the rewards that research and experience shows empathetic leaders enjoy.
And when others see your path to success, you'll start that ripple effect "Wow, look at how she operates. I can find success that way, too"
You redefine success for others when you show them a model. They now see it's possible to be compassionate and competitive. Ambitious and empathetic, Representation matters.
We can bring influential leaders on board by showing them how empathy positively impacts the bottom line. And their behavior can have an exponential impact in redefining success.
Check out The Empathy Edge podcast to discover more real-world stories of leaders and brands that are redefining success through empathy.
More reading for you about empathy as a new model for success:
3 Leadership and Innovation Lessons form 50 Interviews
3 Ways to Show More Empathy to Your Customers
Does Empathy Make You A Better Leader…and Thought Leader?