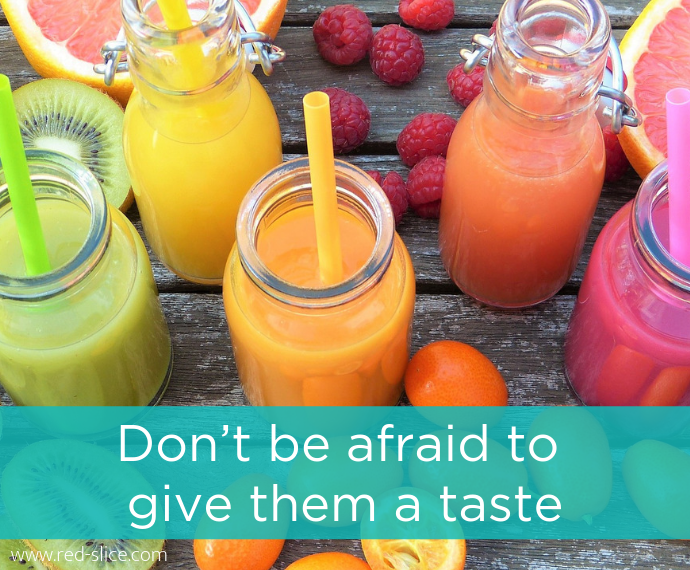 Recently, someone wrote to me and asked:
"Maria, how can I differentiate my services without actually 'giving it all away' in the marketing and sales process? It's literally like pulling people out of The Matrix: unfortunately "no one can be told what the Matrix is – you have to see it for yourself." So I spend all this time 'explaining the disrupter' to explain and differentiate myself – but then I've given everything away."
Trying to understand how to give away "valuable content" (aka, content marketing) to get your audience to know, like and trust your brand can be confusing. If I share all my secrets, you worry, why would they even need to pay me?
It might feel like you're telling them everything, but if the only expertise you have to offer can be given away in a few posts and free eBooks, I'm worried that you may have chosen the wrong profession! True experts know there is so much more they can possibly share. It's okay to tempt with a few tasty morsels. When you do, you create more trust in your brand and expertise.
Here's what is actually going on: You feel like people already know "the basics" of what you do. So you may think you have to give away the good stuff. Au contraire.
Don't discount sharing the basics as part of your content marketing strategy. What is basic for you is a revelation for others who are not as skilled in that area. People will realize there is SO MUCH more that they don't know – and they need your help.
Here's a very personal example: I wrote a book, Branding Basics for Small Business, that gives entrepreneurs and business leaders a DIY, bare-bones version of my consulting process. They can build their own brand strategy using some of the actual questions I ask.
But I still get paying clients. For a few reasons:
1. As I said, this is bare bones. Working with me is a richer experience, we dive into deeper questions, I probe further, and we deliver polished recommendations and messaging (they have to come up with that on their own with the book!) This will be true for you, too.
2. There is always a volume of clients out there who think they want to DIY but then can't/won't. They know they need the experience: the hand-holding, the accountability, the creative insight and wisdom that only YOU bring. So they buy the book – and then they might hire me anyway to get things DONE. (PS, I am that person)
3. There will be those who will never buy from you anyway. Great. They can take the free stuff and not waste your time. But then there will be those in #2. So give them a taste and they will want to engage more deeply with you and benefit from your focused attention.
Don't be afraid to give away a piece of what you do to better explain your work and offer a taste of your style, philosophy, and smarts. 
(TWEET THIS!
)
You have a lot of expertise and knowledge. Years. Perhaps also years of education, certification and lessons-learned.  You couldn't possibly give it all away, even though you think you might be. And even if you reveal some goodies, your ideal client wants you to tailor your advice and coaching to their needs – so, in the end, they will hire you.