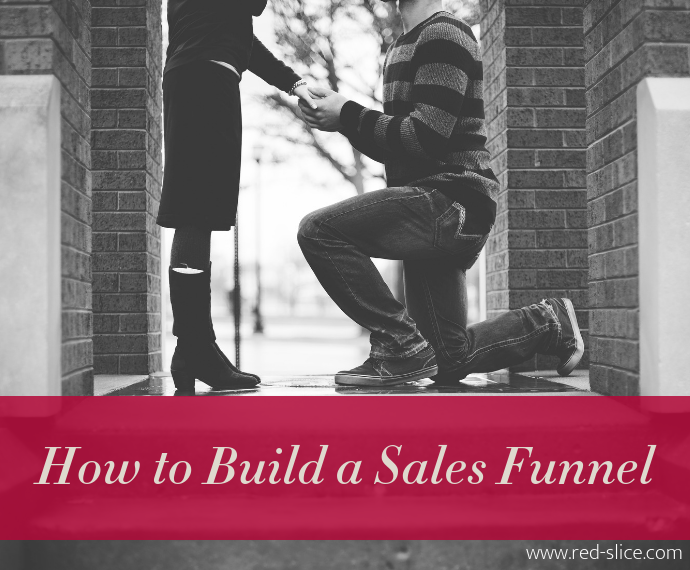 "Hi, nice to meet you! You've never heard of me before but please click this button/take my business card and spend over $1000 on my products or services."

The underappreciated skill of marketing is to take a customer on journey. One where they get to know you, assess your approach/values, evaluate how you can solve their needs and compare you against the alternatives. This sales cycle can happen in 5 minutes (rarely, unless you are chewing gum at the checkout line: a low-risk, low investment impulse purchase) or more likely, if you sell high-value goods or services, anywhere from one to six months. For some enterprise software firms with deals worth more than $500,000, this could take even longer.

I know, I wish it could be easier, believe me. You write a clever social media post, create a slick sales page or run one compelling ad and…BAM! New buyer.

Please stop proposing on the first date! Prospects need time to learn about you, know, like and trust you before they are going to invest their money and time. (TWEET THIS!)
Most of you don't sell $5 items, but more expensive products or professional services.

When was the last time you parted with more than $100 when you met a brand for the first time?

To take a prospects on the journey, you need to build a marketing funnel. Or as I like to call it, do some good ole' fashioned wooing and create a courtship plan.

Here are 5 ways to build a sales funnel so prospects can get to know, like and trust you before they buy:

For more advice on this topic, you may enjoy these past articles:

How to do content marketing right (3-part series)
The Art of Seduction: How to Woo Your Audience with Great Content
How to Build a Sales Process and Close More Deals
4  Tips for How to Sell Without Selling Your Soul
And did you know? Sales funnels that effectively use video marketing can greatly increase your customer conversion. Check out this article on How to use videos in a sales funnel for high conversion from Studiotale, to know more about employing videos in your sales funnel.